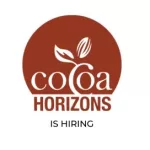 THE ORGANISATION
The Beyond Beans Foundation is the implementation partner of international commodities trader ETG for sustainability programmes in cocoa, coffee, and cashew. We are currently working with 70,000 farmers from ETG's supply chains across West and East Africa and Latin America, developing programmes with and for industrial clients. In close cooperation with our sustainability teams in origin countries, commodity suppliers and programme partners, we support farmers to improve their farming practices towards a living income, help communities to tackle child labour, strive to empower women, support income diversification, and protect the natural environment with agroforestry and conservation efforts.
Beyond Beans is based out of the Netherlands and our core programmes and activities are implemented through subsidiary foundations in Côte d'Ivoire, Ghana, Nigeria, Cameroon, Uganda, Togo and Ecuador. The Foundation's rapidly expanding 100+ FTE operational team consists of a multidisciplinary team of project managers and field staff with experience in a wide range of topics, from tackling child labour to climate-smart agroforestry and promoting gender equity.
The Job
In order to closely manage the implementation of Barry Callebaut standards Cocoa Horizons, Beyond Beans is looking for an enthusiastic Project Coordinator based in our Abidjan office to oversee the execution of the Cocoa Horizons (COH) activities across our supplier network.
The Project Coordinator is expected to work in close coordination with the other project coordinators based in Abidjan and the field staff upcountry; the Project Coordinator will report to the Standard and Assurance manager.
Key activities and responsibilities
Coordinates the planning and proper execution of standard and assurance related activities for the Cocoa Horizons program
Ensure coordination with other pillars to successfully roll out the relevant COH activities
Ensure alignment with regional coordinators to optimise resources allocation and optimal roll out of activities
Recruits and evaluates Internal Controllers and field agents
Ensures the contracts and leaves of the Internal Controllers and Field Agents are respected
Plan and conduct trainings for Internal Controllers; Trainers and Technical Agents (TAs)
Ensures that all COH cooperatives have collected all polygon mappings and all information necessary to create the census
Ensures proper traceability of cocoa beans
Performs preaudits
Ensures that activities are completed on time and on budget
Follows up and reports weekly on data collection (Census, mappings, traceability) and ensures, with the support of the M&E team, their reliability
Ensures the archiving of all data related to the COH activity with the cooperatives
Ensures the follow up reporting of client data.
The Team
You will be working in our dynamic sustainability team that is spread over the Netherlands (Amstelveen), West and East Africa (Cote d'Ivoire, Nigeria, Cameroon, Togo and Uganda), and Ecuador. In Côte d'Ivoire, you will be working with our team at our office in Abidjan as well as in the field. Internationally, you will be in contact with our head office team in Amstelveen.
Qualities we are looking for
Bachelor's degree in a related field or equivalent experience
At least 3 years' experience in certification related activities, with at least 1 year in a Team Lead position.
Experience managing certification activities in a rural context.
Strong planning and project management skills
Strong project management skills
Attention to detail with an ability to identify risks and proactively solve problems.
Good analytical skills to elaborate moderately complex database
Ability to problem solve in a fast paced working environment.
What we offer you
You will be part of a fast-growing organisation and broad network with excellent future career opportunities. We offer a competitive package substantial freedom in your work, engagement in a broad range of sustainability topics, and personal development opportunities. Work status 40 hours per week, based in Abidjan.
Interested?
Please fill in the below form. For any questions, please contact