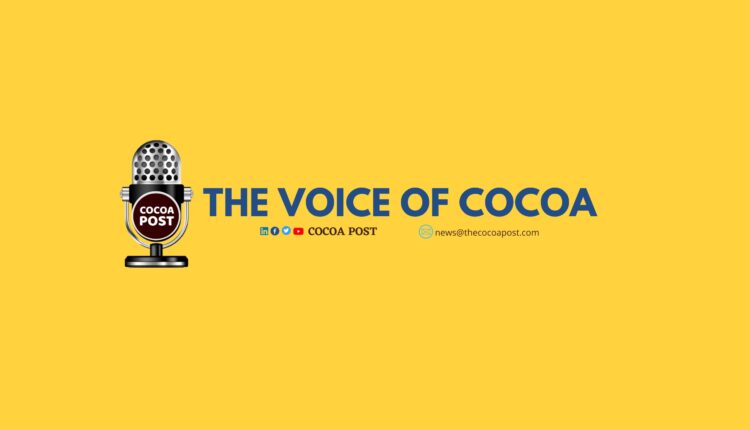 Advertise With Cocoa Post
Cocoa Post is an online news platform reputed to be the Voice of Cocoa in the global economy.
This is why you should advertise with Cocoa Post and keep a relationship with us as your long-term media partner.
We Talk Cocoa
We seek to highlight relevant activities in the cocoa value chain from production to consumption, and more, which is further highlighted by larger general news media outlets like
GhanaWeb
,
MyJoyOnLine
and the Business & Financial Times and The Finder newspapers.
Cocoa Origin Location
Our unique location in a cocoa origin country, Ghana, means we are naturally inclined to give an active voice to the thousands of smallholder farmers, communities, research institutions, companies, government and non-governmental whose hard work account for the chief ingredient of the world's favourite snack – chocolate – and other derivatives. This also means we get to bring into the limelight the tangible evidence of your organisation's sustainability efforts at no extra cost to you.
Cocoa Post publishes content that emanates from or affects cocoa including news, feature articles, analyses, opinion pieces, reviews, corporate and personality profiles, research reports among others. We also cover vital issues such as public policy, sustainability and the environment.
When you advertise with Cocoa Post it's not only a great business decision but also a deliberate effort by your organisation to support us give a voice to the voiceless in the cocoa value chain, and that of other cash crops including coffee, cashew, shea and coconut.
News updates
Interactive and user-friendly navigation
Features and interviews
Weather updates
Newsletter
Jobs
Category Search
Events listing
Events Gallery
Cocoa Post TV
Free Business Directory listing
Latest content push notification
Ads Types:
Header Ads
Post Ads
Footer Ads
Skyscraper Ads
Override Ads
Customised campaigns
We are excited to partner you bring more visibility and exposure to your brand and organisations.
Cocoa Post is published by Cocoa Post LLC
[contact-form to="[email protected]" subject="Media Partnership with Cocoa Post"][contact-field label="Name" type="name" required="1″][contact-field label="Organisation" type="text"][contact-field label="Email" type="email" required="1″][contact-field label="Phone number" type="text"][contact-field label="Message" type="textarea" required="1″][/contact-form]