Ghana Cocoa Dinner is Africa's foremost and biggest gathering of captains of the cocoa industry for networking and celebration of excellence.
Ahead of the 4th annual edition of the prestigious awards and gala night, we have been sampling the thoughts of organisers and participants on reasons every value chain player should attend.
1. Networking with key industry leaders
Ghana Cocoa Dinner is the leading industry platform assembling C-suite executives from across the cocoa value chain in Ghana and the continent once a year.
With consistent year-on-year growth in patronage, a lot of professionals and executives eagerly look forward to the annual gala night to build new contacts as well as consolidate previous ones.
First-time participating companies and teams are assured of establishing quality business relationships and progressive industry friendships to advance business goals and the cocoa sustainability agenda.
"The networking cocktail in the lounge did it for me. I had the unique opportunity of establishing very significant contacts and, of course, initiating great conversations. It's worth the ticket," said Joe Forson, Chief Executive Officer of AMP Logistics Ghana Limited.
2. Recognition, Publicity and Team Motivation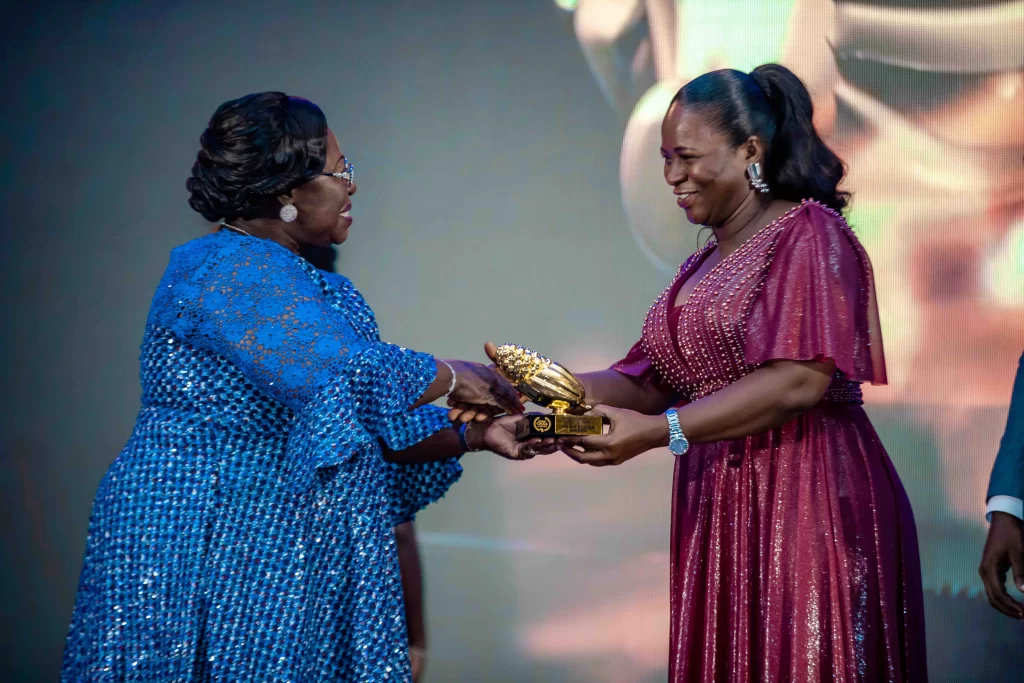 The chairman of the 2020 edition of Ghana Cocoa Dinner made a profound statement as follows, "There was no display incentive to those who were pioneers. To be a pioneer is painful.
That's why I believe Ghana Cocoa Awards is an important initiative that offers the necessary motivation for hardworking players who have duly distinguished themselves," said Ehunabobrim Nana Prah Agyensaim VI, Paramount Chief of Assin Kushea.
A very significant feature on the cocoa dinner itinerary is the coveted Ghana Cocoa Awards presentations. Since its inception in 2019 more than 100 individuals and organisations within the cocoa industry in Ghana and the West African subregion have been recognised for exceptional achievement.
While participating in the award scheme demonstrates confidence in your team and business, bagging the sought-after golden pod plaque attracts a positive media spotlight and priceless publicity.
Again, being cited for exceptional achievement among peers affirms brand leadership and business credibility as well as serves as great motivation for management and staff.
3. Keep up with the trends
Added to networking, recognition, motivation and the publicity features of Ghana Cocoa Dinner comes to the keynote and other speeches by industry leaders.
Over the past few years, the platform has become a crucible for the gathering of many leaders and professionals usually culminating in an atmosphere of networking, exchange of ideas and sharing the latest industry trends through keynote and thought-leadership speeches.
While emerging tops in your category is an awesome feeling, not winning also offers the opportunity to benchmark your efforts against winning trends in the marketplace for improved performance.
Musa Abdallah of Stanbic Bank Ghana says, "Winning is just an expectation that is not guaranteed. So in life you just have to prepare to win, or if you don't win just look forward to a brighter day. So my message to those who might not be winning anything tonight is don't give up hope, there's always another time. The programme presents other nuggets of opportunity to take away."
4. Authentic entertainment over delectable cuisine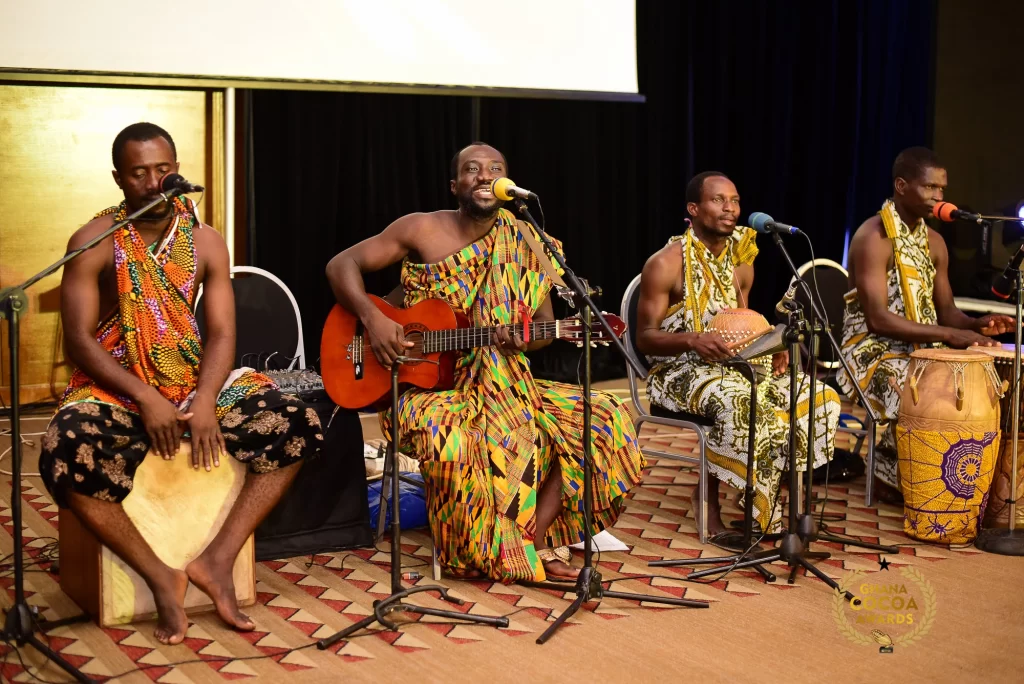 Entering its 4th year this November, Ghana Cocoa Dinner has become a must-attend event on the global cocoa calendar. Serving an industry that boasts of many actors from diverse cultural backgrounds provides a unique opportunity to showcase and celebrate the best of quintessential Ghanaian heritage.
Here's a night where the black-tie gets to tango with kente or fugu as you momentarily escape into the old times while savouring the nostalgic vibes of evergreen highlight tunes.
A sumptuous three-course buffet which promises a fine mix of indigenous and adapted continental cuisine would welcome you back from your time travel into an ambience of jazzy contemporary rhythms.
Memories from the dinner are guaranteed to stay with you for a lifetime as our A-rated comedy act seals the night with a well-curated performance that leaves you yearning for more.
"It is well-organised. It meets our expectations. We've been with the cocoa value chain for almost about 10 years, supporting the manufacturers, farmers and processors and so we are glad to be associated with the organisers and also to support the entire ecosystem of the cocoa industry to celebrate," explains Diana Kaleo-Bioh, the Head of Client Coverage, Corporate and Investment Banking, Stanbic Bank.
5. Because You are Ghana Cocoa
Ghana Cocoa is the international brand identity of the country's premium quality cocoa beans acclaimed globally.
The sector regulator, Ghana Cocoa Board, is the custodian of the brand. But the brand is the creation of the individual contributions of the diverse value chain actors who make up the local cocoa industry, including farmers, companies and organisations like yours.
Like the profound Ubuntu philosophy exemplified by the term, 'I am because we are', the annual Ghana Cocoa Dinner is a celebration of our unique corporate identities and contributions, and its harmonious intermixture into the world's most valuable cocoa bean brand.
For being a bona fide member of the industry your company's participation at the Cocoa Dinner is, therefore, not a privilege. It's an invitation completely earned by dint of your team's tremendous effort at contributing to sustaining the Ghana Cocoa brand.
"Ghana Cocoa Dinner offers a great platform for team-building, sealing business partnerships and is also an opportunity to celebrate a cardinal pillar of the Ghanaian economy with the very players who make it happen," says Kojo Hayford, executive director of Cocoa Post.
Mr Hayford explained, "besides the social benefits, the dinner night also brings the media spotlight on outstanding achievements nominated for awards."
Cocoa people from agro-input to farm service providers to transportation, logistics, sustainability, value addition, banking and insurance to NGOs and CSOs, in the cocoa value chain, absolutely no one misses the industry's biggest and most-anticipated annual event. And you have no reason to!