Barry Callebaut, a global chocolate giant, has outdoored three engineering students from West Africa into its Africa Engineering Masters Program for the 2022/23 academic year.
The three engineering graduates were selected from Ghana and Ivory Coast for the 3-year program which is being sponsored by Barry Callebaut, in collaboration with other Swiss companies like ABB, Nestle, Holcim and Bühler.
The program is being rolled out in partnership with the globally-acclaimed engineering training institution Ashesi University Ghana and the Swiss Federal Institute of Technology in Zurich (ETH Zurich).
The Africa Engineering Masters Program is said forms part of Barry Callebaut's strategy to develop and support world-class talent for Africa.
"This partnership feeds into our Africa Homegrown talent agenda and also creates a social impact on the sustainable development of young brilliant world-class engineers in our region," said Bukola Kogbe, Barry Callebaut Regional HR Director – Africa.
A statement copied to Cocoa Post also noted, "in the rapidly evolving world of work, these young engineers are being provided with the requisite skills they need to succeed through practical content from existing ETH Zurich courses in order to have a good fit with the current needs of the industry sector in sub-Saharan Africa."
Barry Callebaut's Engineering Masters Program commenced in Africa in October 2021 with a curriculum that matches the company's values and strategy.
It was designed to not only focus on technical aspects but also includes important topics such as Leadership, Corporate Responsibility, Sustainable engineering and an introduction to Development Economics.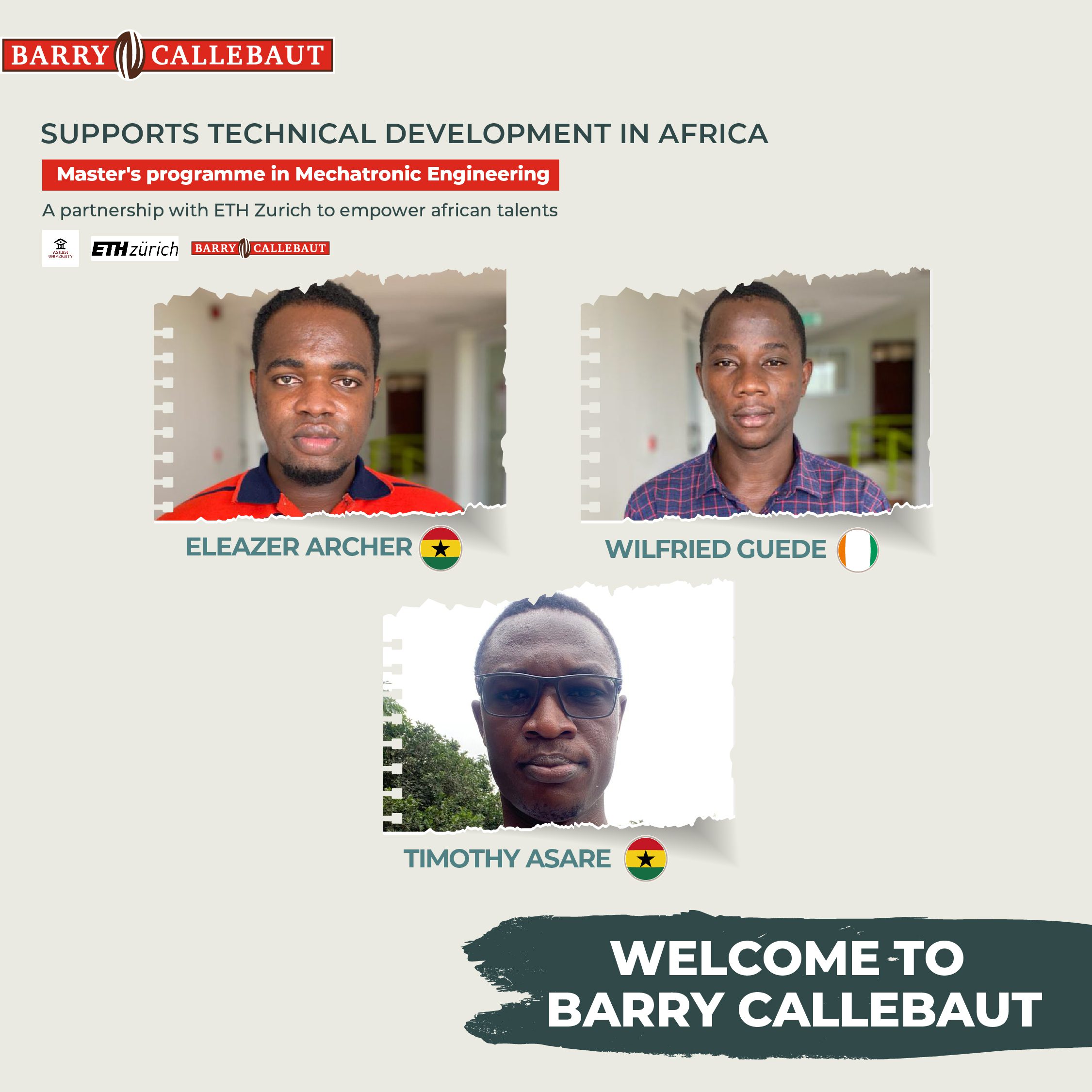 This year's cohorts are Wilfried Guede, Eleazar Archer and Timothy Asare.
They are being given practical mentoring by Richard Kwame Nkrumah, the Regional Energy & Utilities Manager for Barry Callebaut Africa.
''Delivering our homegrown talent agenda will help deliver our talent pipeline for crucial roles in Africa. I look forward to their growth and lessons with us," observed Bertrand Remy, Vice President, Global Cocoa Africa.
Latest posts by Kojo Hayford
(see all)