CEO of Ghana's Cocoa360 Shadrack Frimpong Appointed Editor of Yale's Prestigious Health and Policy Journal
You might not have heard his name but the bottom-to-the-top tale of Shadrack Osei Frimpong is as riveting as it is inspiring.
Frimpong spent his childhood in Tarkwa Breman in Ghana's Western Region with no electricity nor running water yet he's never been one to settle for less.



He notes "I yearned to attend school in quality buildings, and not under trees nor in wooden or mud structures."
The journal is a biannual peer-reviewed publication of the Yale Schools of Law, Medicine, Epidemiology and Public Health, and Nursing. The journal strives to provide a forum for interdisciplinary discussion on topics in health policy, health law, and biomedical ethics.
For a man who sold gum on the streets of Accra, to assume this new position is welcome news, showing that irrespective of one's circumstances, by applying one's faculties to excel, one can rise to global heights as Frimpong has shown.
Born to a peasant farmer and charcoal seller in a rural town in Ghana's Western Region, the odds were not in Frimpong's favour but he managed to enrol into Opoku Ware Senior High School.



Being brilliant has its perks and Frimpong received several full scholarship packages to attend some of the elite and Ivy League schools in the U.S., including the University of Pennsylvania, Tufts University, Fisk University, Oberlin College, Cornell University and Brown University.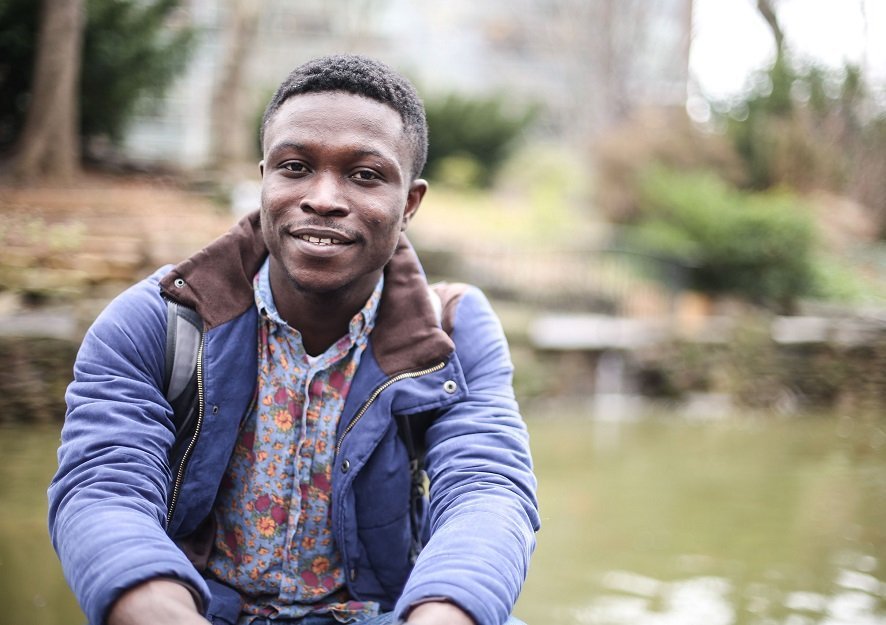 Frimpong is offering a Master of Public Health – MPH at Yale University, studying Global Health. He is expected to graduate by 2020. He holds a Master's degree in Non-Profit Leadership from the University of Pennsylvania in addition to holding a Bachelor's Degree in Biology from the same university.
As the founder and CEO of Cocoa360 (formerly, Tarkwa Breman Community Alliance), Frimpong and his team are using cocoa plantations to transform farming communities while facilitating access to education and healthcare. Cocoa360 runs a community hospital, as well as, a girls' school system that is self-sustained by proceeds from a cocoa farm.
Frimpong and his team continue to provide absolute quality education and healthcare, both delivery and infrastructure-wise, for rural communities and families.
Showing he is a man destined for great works, Frimpong is also the co-founder of The African Research Academies for Women Inc., a joint effort to bridge the wide gap between male and female scientists in Africa through annual summer research internships and institutes. He has served as president and now, member of the Board of Directors.



He is also the Founder and Board Chair for Students for A Healthy Africa (SAHA) – a coalition of motivated young Africans who tackle health-related issues within their own communities.
SAHA's members provide health insurance for HIV/AIDS orphans in Ghana and have constructed a health clinic and potable water wells in rural Nigeria. Frimpong has served as president and now serves as chair of the Board of Trustees.
The honors and awards the Ghana national in the U.S. have received spans the Muhammad Ali Humanitarian Award, Richard J. Estes Global Citizenship Award, and Forbes 30 Under 30 Queen's Young Leader Award, The Cordes Fellow has also won the John Boyer Scholarship, the Most Promising Young Katakyie, CGI U Honor Roll, and CocaCola Young Achiever Future Award.