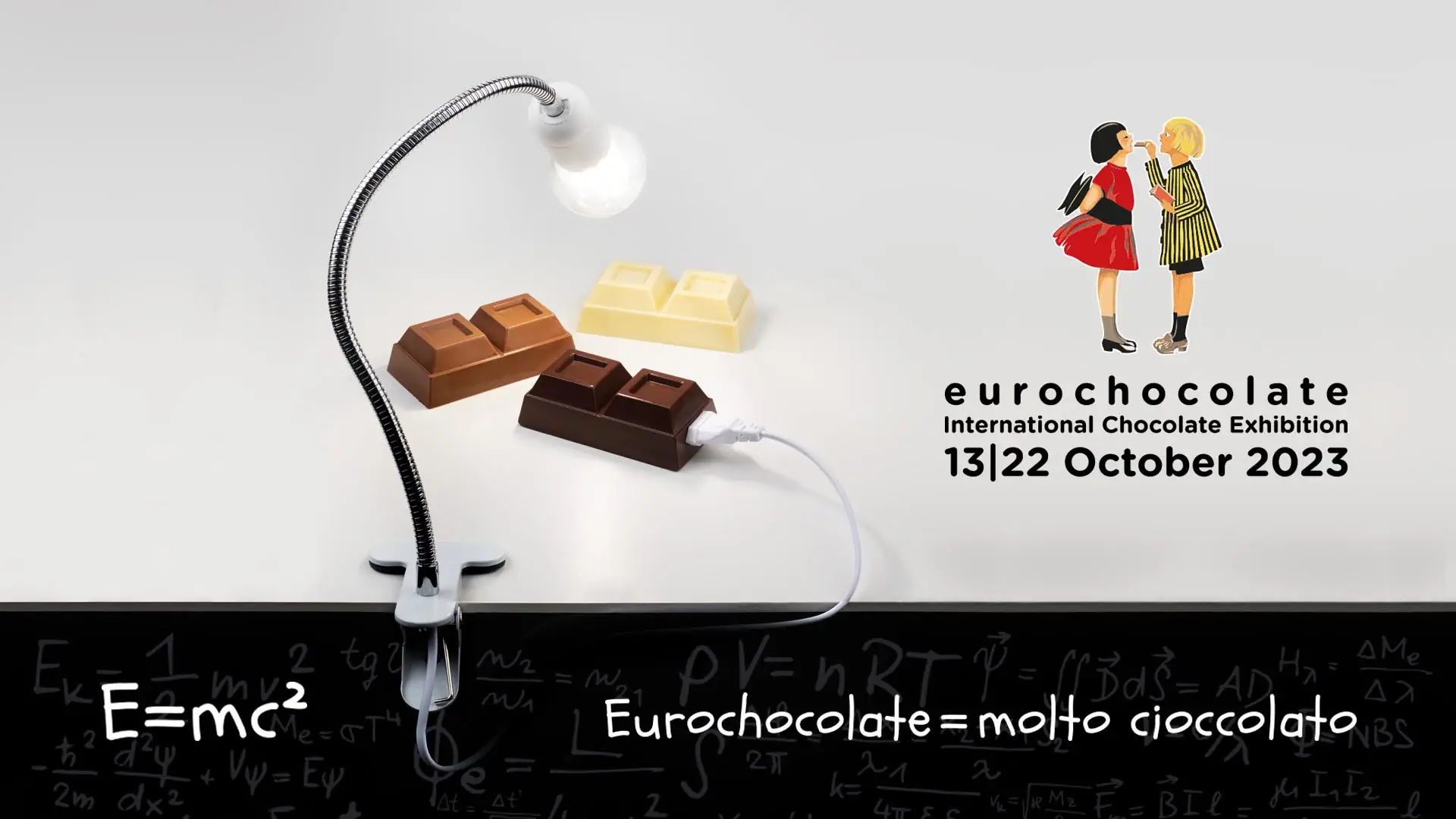 EuroChocolate is an annual chocolate festival that takes place in Perugia, the capital of the Umbria region in central Italy, according to Wikipedia
The festival has been held since 1993 and is one of the largest chocolate festivals in Europe.
EuroChocolate draws nearly one million tourists and Italian natives each year.
It lasts for nine days and is located in the squares and areas of Piazza Italia, Piazza Della Repubblica, Corso Vannucci, Via Mazzini, Via Fani, The Terrace of the Covered Market, and Piazza IV Novembre.
Italy's most well-known chocolate company Perugina (now belonging to Nestlé), known for their Baci, is represented along with several other brands such as Lindt and Caffarel.
EuroChocolate offers many snack and souvenir options such as chocolate-covered bananas, chocolate liqueur, chocolate moulds, and chocolate bricks.
EuroChocolate offers a variety of activities including chocolate art displays, experimental chocolate tastings, street performances, and chocolate sculpting.
In recent years, an igloo has been constructed out of 3,600 kilograms (7,900 lb) of chocolate bricks.
There is even an opportunity to make a chocolate day spa appointment. In 2003, the largest chocolate bar in the world was constructed.
It measured to be more than 7 metres (23 ft) in length, 2 metres (6 ft 7 in) high and made with 5,980 kilograms (13,180 lb) of dark chocolate and thousands of hazelnuts.
EuroChocolate has extended to other Italian cities, such as Rome and Turin.
Cacao of Excellence and Eurochocolate join forces to celebrate quality cocoa and its producers at the 2023 Eurochocolate Festival
Cacao of Excellence, a leading organization dedicated to promoting superior quality cocoa and recognizing its producers, is thrilled to announce its partnership with Eurochocolate, the renowned European chocolate festival in Perugia, Italy.
Together, they intend to present the culture, history and extraordinary producers of the ancient cocoa crop.
The partnership will culminate in Cacao of Excellence taking part in the highly anticipated Eurochocolate Festival 2023, which will take place from 13 to 22 October 2023.
Eurochocolate is an annual event that has captivated chocolate aficionados since its inception in 1994.
The festival, which takes place in the charming city of Perugia, attracts nearly one million visitors each year, both tourists and Italians.
This year's event has an even greater significance since the news of a new exciting adventure is in these days: the forthcoming construction in the historic building of the Covered Market of Perugia of "The City of Chocolate": a permanent structure ( 2,800 m2 ) dedicated exclusively to the world of cocoa and chocolate which will be inaugurated in October 2024 on the occasion of the 30th anniversary of Eurochocolate.
The innovative facility will feature a demonstration farm and chocolate demonstration lab, providing visitors with a captivating experience that walks the entire journey from cocoa to chocolate.
With the construction of this state-of-the-art facility, the company reaffirms its commitment to the cocoa industry and promotes an inclusive vision for the future of chocolate.
EuroChocolate 2023
The first previews of Eurochocolate Indoor 2023. The online ticket office is open. Double the Chocolate giveaway!
All the energy of the Food of the Gods between solidarity and choco trips in the cocoa lands, maxi sculptures, workshops, cooking shows, experiential itineraries and lots of themed fun.
As already announced, Einstein's extremely popular formula E=mc², playfully reinterpreted in Eurochocolate = a lot of chocolate, will accompany the next Indoor edition of the International Chocolate Festival, scheduled from 13 to 22 October next.
If, as Einstein taught us, a very small amount of matter contains an enormous amount of energy, this is particularly true for chocolate which has been one of the most loved sources of it for centuries.
And it is precisely on the fascinating and still little-known raw material from which chocolate originates, cocoa, which, between the active presence of international producers and solidarity projects, one of the focuses of the next edition will be concentrated.
Presales for the online purchase of tickets are active from today on the official website of the Festival. All holders of a full ticket will be able to collect this year's delicious gift at the event: a double cube of chocolate signed by Costruttori di Dolcezze and Icam weighing a good 200 grams, double the weight of the previous gifts.
For participation information visit Eurochocolate