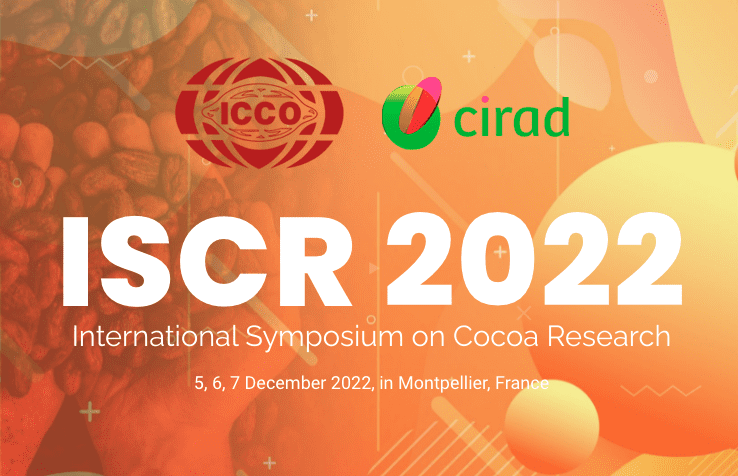 The 3-day International Symposium on Cocoa Research​ (ISCR 2022) will start on 5 December 2022, with plenary and breakout sessions until the closing ceremony on 7 December 2022.
The programme will be developed to respond to key challenges and issues faced by the cocoa sector and especially improving the living conditions of cocoa farmers.
Innovations to support market development and promote the sustainability of cocoa farming for better farmer income.
The theme will be articulated around the 3 distinct sessions and topics as provided below.
Researchers will have to present the results of their work based on the topics proposed.
The International Cocoa Organization (ICCO) is an inter-governmental organization established in 1973 under the auspices of the United Nations and operating within the framework of successive International Cocoa Agreements.
The Organization comprises 51 Member countries, of which 22 are cocoa-exporting countries and 29 are cocoa-importing countries. These Member countries together represent 92% of world cocoa exports and 80% of world cocoa imports.
The ICCO seeks to promote and support the economic, social and environmental sustainability of the cocoa value chain, and particularly to improve the living conditions of cocoa farmers. It acts as a center for knowledge and innovation on the World Cocoa Economy; a platform for institutional cooperation, fostering dialogue among its Member countries and between key stakeholders in the cocoa value chain; and as a source of technical assistance for its Member countries.