Ghana Seeks to Alleviate the Labour Intensive Part of Cocoa Farming – COCOBOD Boss
The decision by the Ghana Cocoa Board (COCOBOD) to import and distribute motorized slashers to cocoa farmers in the country was born out of the government's recognition of the need to alleviate the labour intensive parts of cocoa farming; beginning from planting to harvesting and then on to the sale of their harvest.
It is the policy of the current management to introduce interventions to ease these hardships; one of which is weeding.
The move towards the use of motorised slashers will phase out the labour-intensive use of machetes and hoes for weeding.
It is also in keeping with the overarching aim to adopt simple user-friendly technologies to ease the work of cocoa farmers and make cocoa farming attractive to the youth.
Chief Executive of COCOBOD, Mr. Joseph Boahen Aidoo made these statements in an interaction with a gathering of the chiefs and people of Pramkese in the Kade District of the Eastern Region.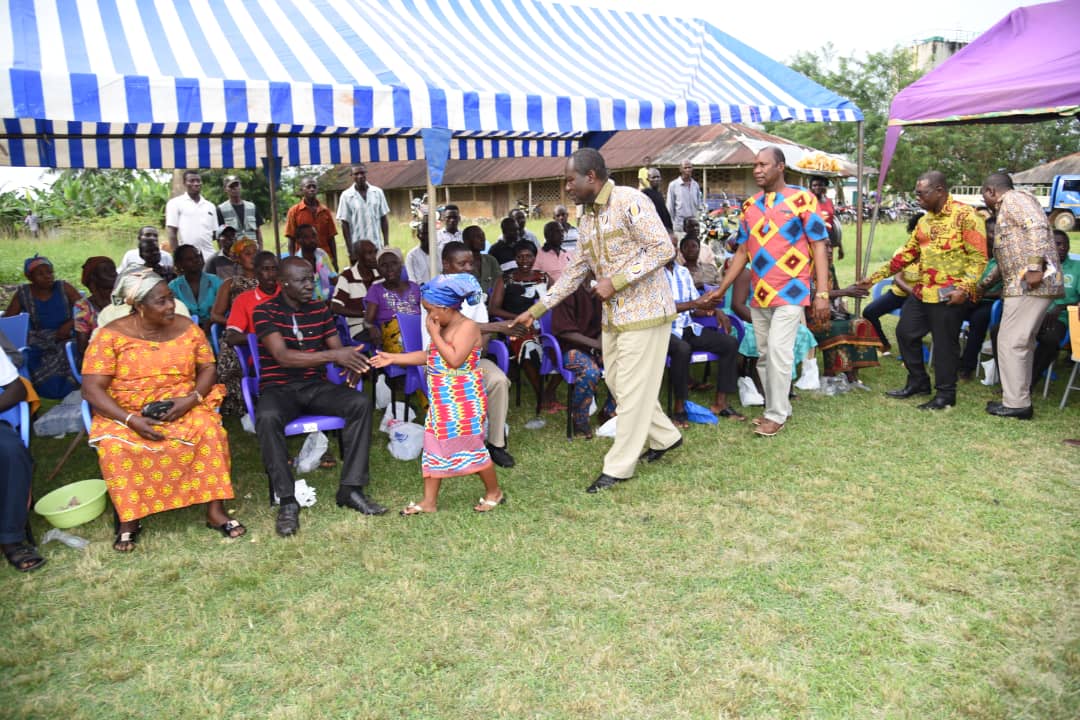 He is on a three-day tour of cocoa producing communities in the region, where he will address several cocoa farmer rallies.
The current policy direction, he said, will shift the paradigm from cocoa farming being seen only as an agricultural venture, to a more lucrative and sustainable business opportunity as well as a huge employment avenue; which the youth will find attractive.
The introduction and application of modern farming methods and tools are several years overdue, the COCOBOD Boss acknowledged.
The drudgery of the use of machetes and hoes for weeding often drives farmers to apply weedicides on their farms despite their long-term adverse effect on the cocoa trees and soil fertility.
According to Mr. Aidoo, COCOBOD has concluded plans to purchase the motorised slashers.
They are expected in the country within the first quarter of the 2019/2020 cocoa season.
"We can't continue to have you weed with machetes your entire farming careers. It gets more and more difficult to do so as you get older. So, COCOBOD and the government have taken the decision to import motorised slashers for cocoa farmers. Within this very year, we will be receiving the implements."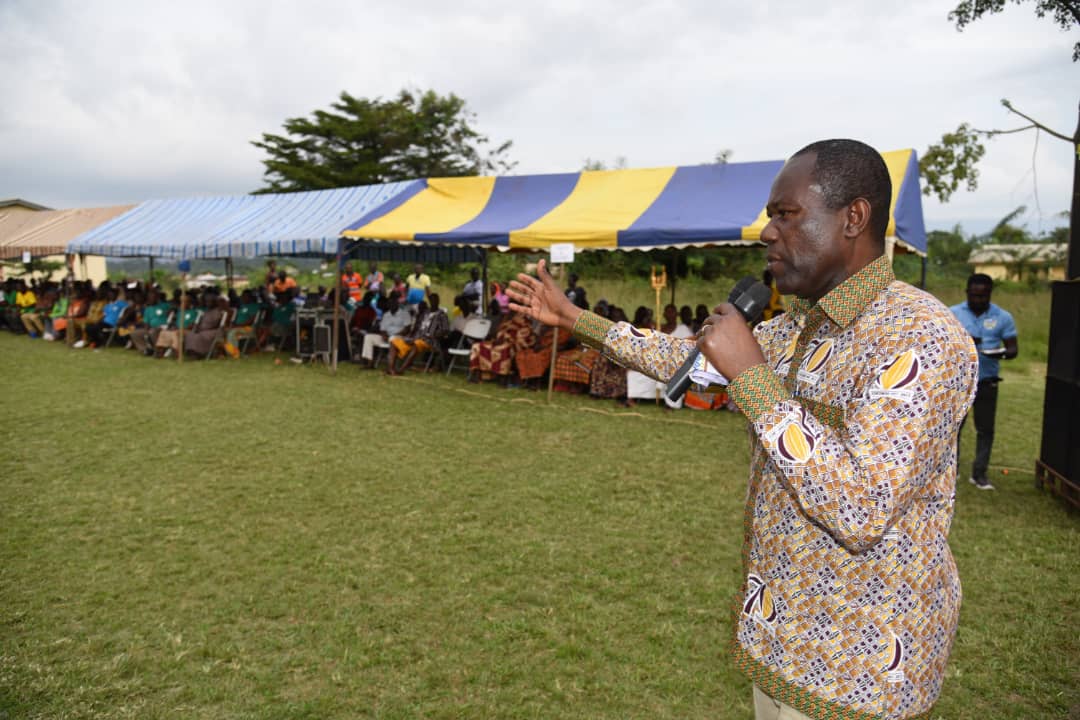 The slashers will be distributed to cocoa farmers through their cooperatives at flexible payment terms.
The payment will be spread over reasonable periods of time to ease the payment process for the farmers.
The cooperatives will oversee the use and maintenance of their tools.
The motor component of the slashers, he said, can be fitted with a different part with can be used for pruning or to cut away parasitic growth high up on the trees.
Mr. Boahen Aidoo was accompanied by some top management officials from COCOBOD.
The tour is also to gathering first-hand knowledge of the challenges facing farmers at different parts of the cocoa-producing areas; and to hold farmer rallies to interact with farmers.