The International Cocoa Initiative (ICI) has handed over a 3-unit classroom block and auxiliary facility to Akweteykrom Basic School in the Assin South district of the Central Region of Ghana.
The initiative is part of its efforts to ensure that pupils in cocoa-growing communities across West Africa get a serene and conducive environment to learn.
The objective of the project was to enable children in Akwateykrom a cocoa-growing community have access to proper infrastructure for teaching and learning activities as a way to encourage more children to attend school and increase enrollment at the primary level instead of being seen on their parents' cocoa farms either sitting ideal or working.
Target
The 3-unit classroom block and auxiliary facility is for the children in Akwateykrom a cocoa-growing community in the Assin South district where ICI is working assiduously to eliminate issues of child labour and forced labour in the community.
Handing over
Speaking at a ceremony to hand over the project to the community, Deputy Country Director & Programmes Coordinator for the International Cocoa Initiative, Prince Gyamfi explained that, their organization focuses on addressing issues of child labour in cocoa-growing communities in West Africa.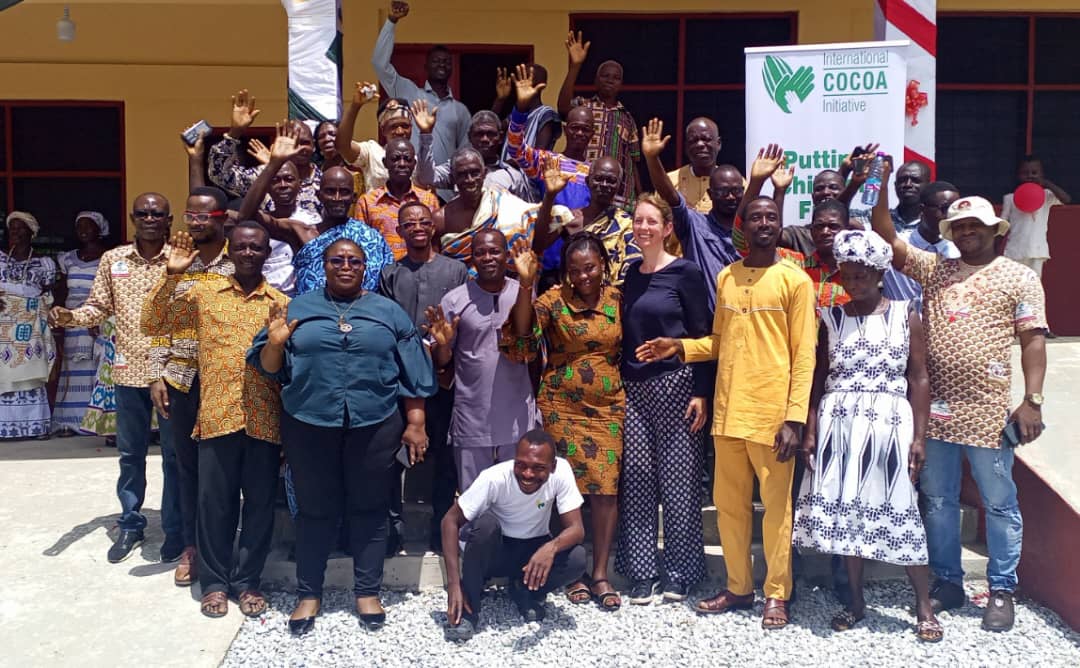 "Our vision is of thriving cocoa-growing communities within a dignified, sustainable and responsibly managed cocoa supply chain, where child rights and human rights are protected and respected, and where child labour and forced labour have been eliminated.
"We know that as a nonprofit organization, we have prioritized issues of child labour and forced labour; they are our number one priority.
"The problems that bedevil our educational infrastructure in cocoa growing communities are numerous and so despite the enormous prioritization that we as an NGO have put on education, each time we come and inaugurate a project like this, I am very excited about it and we will continue to provide the necessary assistance for our young ones to have good and quality education.
"I have a strong belief that education is the only way to prepare a better future for the next generation of the community.
"Nananom, we are handing over a 3-unit classroom block and Auxiliary facility, a mechanized borehole and a 4-seater WC toilet to you on behalf of the whole community; Please make sure you maintain and take good care of this newly built classroom block," he said.
District Chief Executive for Assin South, Hon. Felicia Ntrakwah Amissah in a speech read on her behalf said the community has benefitted tremendously from the International Cocoa Initiative as far as projects are concerned.
"It is an undeniable fact that our Assembly cannot do it alone and will therefore require the support of other development partners.
"The Assembly and the community are therefore grateful that this project has seen the light of the day.
"I entreat all to help maintain this structure so that it will be able to serve us for a long time," she said.
Head of Sustainability and Communications for Toms Group Foundation, Lea Holm said critical aspects of their corporate social responsibility are located at the beginning of the cocoa value chain which is production.
"We must protect and ensure sustainable use of earth's resources and act with respect for human rights along our cocoa supply chain, ensuring responsible procurement practices.
"As an organization, we are focusing on two main areas namely eradication of deforestation and protection of children's rights within cocoa growing communities.
"Even though the Toms Group Foundation has been working with ICI for a very long time; this is the first time we are collaborating to provide such an important school structure with an auxiliary facility for teaching and learning activities.
"I believe that the building alone is not enough and for us, at Toms Group Foundation we think we need to do more by helping provide books, pens, pencils and other equipment like sportswear for the children because children's issues are on my heart and I trust that initiatives like this will help farmers produce better cocoa.
"I want to thank ICI and their leadership for helping provide this community with this beautiful school block and auxiliary facility," she said.
Appreciation
The Gasehene of Akweteykrom, Richard Nartey and residents thanked ICI and Toms Group Foundation for providing the community with a beautiful 3-unit classroom block, a mechanized borehole and a 4-seater WC toilet.
We were grateful to ICI for coming into the community and also bringing in their partner the Toms Group Foundation to support our children and their educational needs.
Present at the handing over ceremony were Richard Ansah Amoof (District Coordinating Director for Assin South), Nyonkopa Cocoa Buying Ltd, Assembly Member for Akweteykrom, Heads of Departments and Units, Teachers, Pupils and some cocoa farmers in the communities who took part in the handing over ceremony.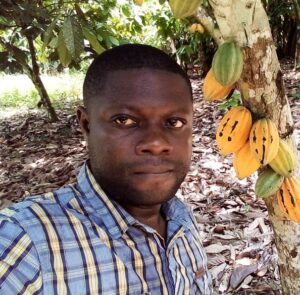 Latest posts by Nana Yaw Reuben Jr.
(see all)