G

etting laid off from a job can be stressful and discouraging, especially when you are a Black man in America dealing with systematic racism.

3 Some chocolates. What is that? Well, tired of getting fired and being paid less although having years of work experience, Patrick Glanville decided to use his talents as a chocolatier to create a new and unique chocolate experience.

That's when he created 3 Some Chocolates, a chocolate brand that combines 3 flavours into 1, offers it in a pack of 3, and calls it a 3 Some which can be shared with everyone.

The company was launched in 2017, created by Patrick Glanville with his partner Kristin Parker-Glanville, this company has been raising the bar in the chocolate industry by introducing new and enticing flavours never seen before by chocolate lovers.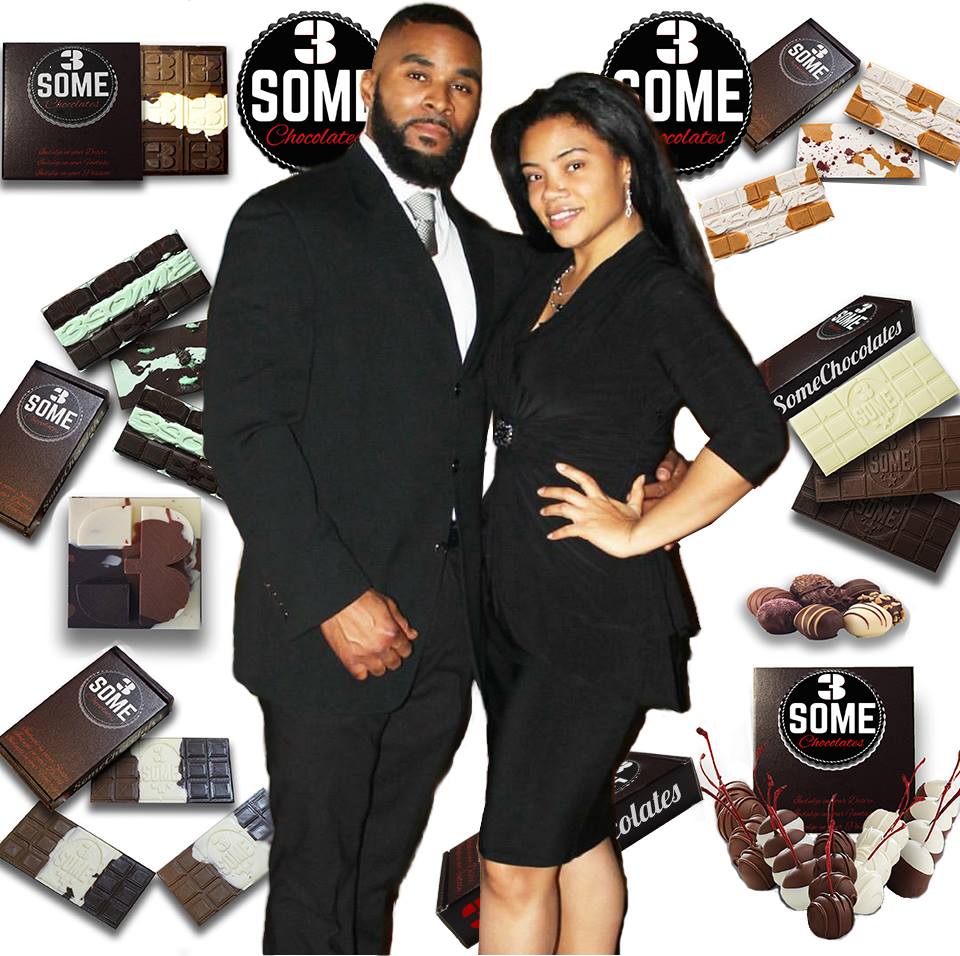 They've sold and shipped their products all over the United States and the world. The concept was created by Glanville, the 3 Some Chocolates Founder/President and CEO, who wanted to utilize his skills as an artist and culinary artist.
He began working on his craft at the age of 10 with his grandmother who first taught him how to cook, temper chocolate, and create many other delicacies.
One of her favourite treats was her secret family recipe, her "Jerk Chocolates" which she passed down to Glanville.
Born and raised in Southside Jamaica, Queens, Glanville eventually perfected his craft by becoming a certified chocolatier after studying at the Barry Callebaut Chocolate Academy in Lebbeke, Belgium alongside his partner, Kristin Parker-Glanville.
3 Some Chocolates has recorded more than 400,000 units sold, garnered a plethora of five-star ratings, and has accumulated more than 75,000 customers and counting.
3 Some Chocolates is a unique company and you will only find their trademarked items on their platforms.
You will find exclusive items such as their sweet and spicy trademarked Jerk Chocolate Bites, their limited edition Ruby and White Red Velvet Cookie bar, and an array of delicious truffles such as their Coquito Truffles and Cognac Truffles on their website at www.3somechocolates.com.
BlackNews.com reports that in their plans to expand their offerings, Parker and Glanville have launched a CrowdFunding campaign where they have already obtained many investors who look forward to becoming a part of their chocolate journey.
CHOCOHOLIC? It's ONLY 10seconds. Prove it. #CocoaChallenge
[wp_quiz id="3997″]