57 Chocolate's New Packaging Pays Tribute to Ghana's Kente & Basket Weavers
Ghanaian bean to bar chocolate manufacturer, 57 Chocolate, has unveiled creatively exciting new wrapper designs for its 55% cocoa milk chocolate.
The designs highlight the dedication of weavers of two of the West African country's iconic handwoven Kente cloth and the Bolga basket.
A brief post accompanying images of the new packaging paid glowing tribute to the weavers.
"What would Ghana do without our kente cloth of colorful interwoven stripes and beautifully woven Bolga baskets?"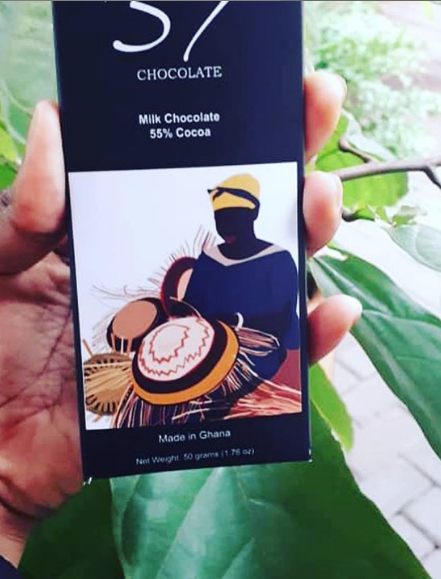 The Kente is a royal cloth made and worn by the Ewe and Asante ethnic groups in Southern Ghana. Beyond the shores of Ghana, sashes of Kente are popularly used as stoles during graduation ceremonies.
The Kente weavers are the embodiment of African traditional artistic mastery, whereas their compatriots the Bolga basket weavers are celebrated for their demonstration of tenacity and industry of the African woman.
57 Chocolate is a "revolutionary artisanal chocolate made from bean to bar by a dynamic duo of Pan-African sisters. Pioneered in Accra, Ghana, '57 Chocolate is on a mission to revive Ghana's 1957 "can-do spirit", according to its website.