COCOBOD to Invest Massively into Cocoa Processing under $600m AfDB Facility
Cocobod to spawn vibrant downstream industry to create jobs, more revenue
Ghana's cocoa sector regulator (COCOBOD) is poised to expand the country's earnings from cocoa through strategic investment in local processing capacity and value addition.
Cocobod in November 2019 successfully signed a $600 million Africa Development Bank credit facility to finance crucial projects aimed at boosting the West African country's cocoa sector.
Key components under the facility include rehabilitation of moribund cocoa farms, irrigation projects, warehousing, consumption promotion, and processing and value addition to the cocoa beans.
Disbursement of $600m AfDB Facility
Ahead of final processes for the disbursement of the facility, a delegation of Executive Directors from the continental development finance agency, AfDB, on Thursday held a closed-door meeting with the management of COCOBOD at its headquarters, Cocoa House, in Accra.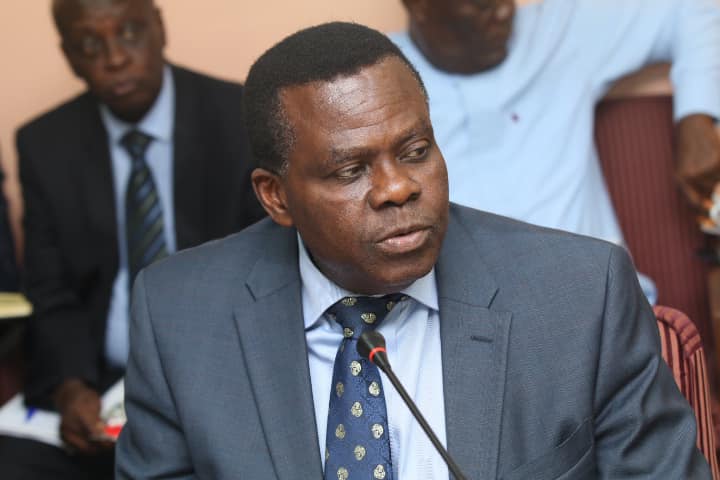 Later addressing the media, the Dean of the Executive Directors of AfDB, Dr. Bright Erakpoweri Okogu, said: "very shortly the processes on both sides will be completed for disbursement to commence".
Dr. Okogu expressed confidence in COCOBOD for its efforts at sustainable value creation and addition in the cocoa sector.
He intimated the delegation's satisfaction with ongoing projects financed under the AfDB's $900-million credit portfolio with Ghana, making particular mention of the country's impressive macroeconomic performance.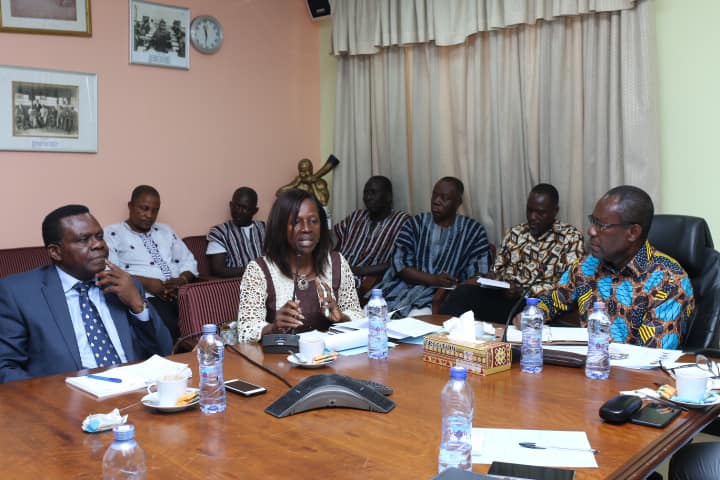 Local Processing Capacity Crucial
The Chief Executive of Ghana Cocoa Board (COCOBOD), Joseph Boahen Aidoo said in a press release, Cocobod and government remain committed to the goal to domestically process up to 50 percent of cocoa produce.
Mr. Aidoo explained, "this is crucial for the long-term sustainability of Ghana's cocoa sector, as a whole, and again for the country to increase its share of the multi-billion-dollar global cocoa and chocolate market."
The Cocobod chief noted that access to capital has historically been a major challenge for the domestic cocoa processing industry, as such the AfDB facility was crucial to resolve that challenge.
He assured COCOBOD will prudently and efficiently apply the loan facility to the intended purposes to ensure the sustainable growth of Ghana's cocoa industry.
Ghana's current installed capacity for domestic cocoa processing is 450,000 tonnes.
Value Addition for Greater Benefit
Briefing the media after the talks, Public Affairs Manager of Cocobod, Mr. Fiifi Boafo indicated, the parties accepted the need for Ghana to go beyond just producing to processing, as stated boldly by President Nana Akufo Addo on his recent state visit to Switzerland.
He said it is thus "the wish of Cocobod, government, and Ghana as a country to get funding support for entrepreneurs at different levels to go into processing, and also artisanal chocolate manufacturing."
Mr. Boafo emphasised, the infusion of capital into the domestic cocoa processing sector is expected to ensure greater domestic value addition to cocoa.
The Cocobod spokesperson was upbeat this will spawn a vibrant downstream industry of semi-finished processors, tertiary manufacturers, and entrepreneurs that will add value to cocoa by-products, all to create local employment opportunities, contribute to the stabilisation of cocoa price, and increase export revenue, among others.