The Cocoa Value Addition Artisans Association of Ghana (COVAAAGH) has commended the Government of Ghana's upcoming policy to provide cocoa beans to indigenous value addition and small-scale chocolate manufacturing enterprises.
According to the Ghanaian SME cocoa industry advocacy group, it is worth commending the Government for its upcoming visionary and transformative policy initiative as the status quo, the 50-metric-tonne minimum threshold for the purchase of cocoa beans, eliminates Ghanaian entrepreneurs from participation.
which aims to provide cocoa beans to indigenous cocoa value addition and chocolate manufacturing enterprises.
A press release signed by the COVAAAGH President, George Adjei-Bekoe, described the initiative as a "groundbreaking policy."
It said the policy will facilitate the direct supply of premium Ghana cocoa beans to its membership and other indigenous Ghanaian small-scale cocoa processing and manufacturing enterprises, empowering them to produce high-quality cocoa-based products for the domestic and export markets.
"This remarkable step will not only bolster the domestic cocoa value chain but also promote economic growth, job creation, and also increase Ghana's share of the global cocoa and chocolate industry valued at $130 billion," said COVAAAGH.
The group also believes that the Cocoa Marketing Company's current 50-metric tonne minimum threshold for the purchase of cocoa beans remains prohibitive to Ghana's burgeoning artisanal cocoa value-addition industry.
"In light of the current lack of direct access to cocoa beans, our local small-scale manufacturing enterprises are forced to source semi-finished raw material from the Free Zones cocoa processing companies at exorbitant prices which include import duty, levies, and taxes amounting to over 59%," part of the statement read.
They urge the government to expedite the implementation of this strategic move to harness the many potential impacts it portends for the Ghanaian economy.
COVAAAGH is excited about the prospects of this policy and looks forward to working closely with the government to ensure its successful implementation.
"We appreciate the Government's dedication to the development of the cocoa sector and its recognition of the crucial role played by local value-addition artisans" they stated.
COVAAAGH further assured the Government and Ghana Cocoa Board (COCOBOD), the sector regulator, of its readiness and commitment to work together for the smooth implementation of this transformative policy to achieve its intended purpose for the growth of the local cocoa value-addition sector.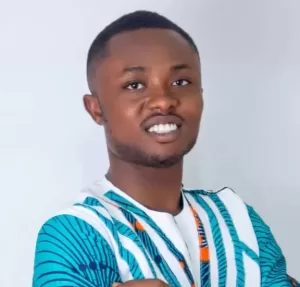 Latest posts by Prince Fiifi Yorke
(see all)