Ghana Cocoa Board Storms Sunyani Churches with Cocoa Consumption Campaign
Officials of Ghana Cocoa Board have taken their awareness creation campaign on the health and nutritional benefits of consuming cocoa to various churches in the Sunyani Municipality of the Bono Region.
The programme was part of activities in the lead up to the climax of the 2019 edition of the annual Cocoa Day celebration slated for 1st October 2019 in Sunyani.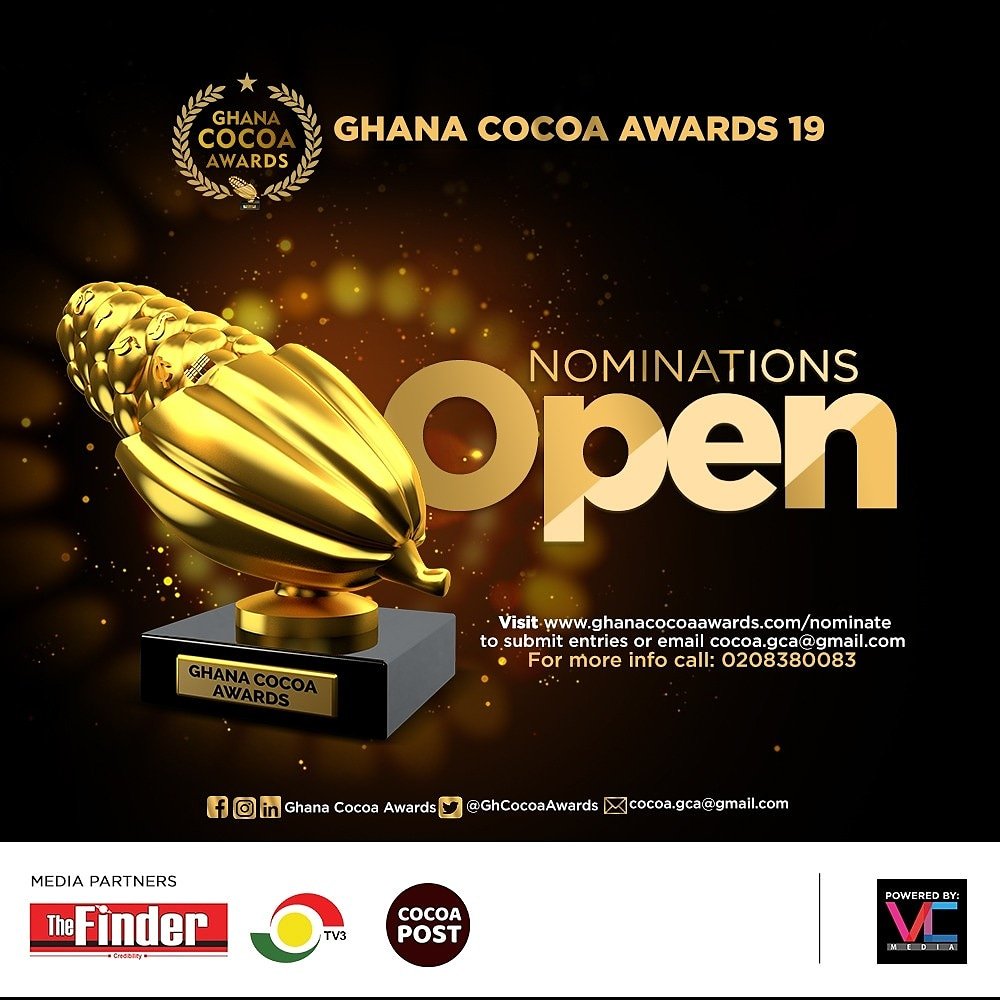 In the Ebenezer Congregation of the Presbyterian Church of Ghana, Mr David Asare Oduro, an officer at the Public Affairs Department of Cocobod used the opportunity to educate the worshippers on cocoa as a health food.
Speaking on the benefits derived from regular intake of Cocoa, Mr Asare Oduro said cocoa has over 700 nutrients which are very good for the general well-being of the body and encouraged them to make it a habit of consuming more unsweetened cocoa.
He further disclosed that the presence of polyphenols and flavonoids in raw cocoa helps to reduce blood viscosity thereby promoting the free flow of blood in the body.
According to him, when blood flows easily in the human body, free radicals are cleared to enable the proper functioning of the human body.
He particularly mentioned that cholesterol, diabetes, stroke, high blood pressure, chronic headache, menstrual pains, cancer, memory loss, anaemia, and stress are controlled by regular intake of natural cocoa.
Mr Asare Oduro again said the campaign for increased consumption of Cocoa was necessary to help the citizenry take advantage of the health importance of cocoa and in so doing increase the per capita consumption of cocoa currently at 0.5kg.
He also said the move would help to guarantee a good price for our cocoa farmers as well as raise the country's processing capacity leading to the creation of more jobs for the youth.
Mr Oduro later encouraged the congregation to make time and visit the Sunyani Jubilee Park where they would have access to all manner of cocoa inputs and products at reduced prices.
According to him, a grand durbar of the Chiefs and farmers will be held on 1st October 2019 to climax activities for the 2019 Cocoa Day being held in the Bono Region.
The awareness creation campaign also took the COCOBOD team to the Church of Pentecost, Methodist, Assemblies of God, Christ Apostolic Church, Church of Christ, the Catholic Church, ICGC, CIPC and others in the Sunyani Municipality.