On the occasion of its silver jubilee, global chocolate manufacturing giant Barry Callebaut has affirmed the commitment to make sustainable chocolate the norm by 2025, and reiterated its resolve to protect cocoa products and chocolate for future generations.
The multi-national organization in a press release to commemorate its 25th anniversary says it is morally obliged to secure the cocoa and chocolate supply chain from the ground up while fulfilling its business needs.
"Long before sustainability began to sound like a business buzzword, Barry Callebaut felt a moral obligation, as well as a business need, to secure the cocoa and chocolate supply chain from the ground up. Between 2012 and 2015, its Cocoa Horizons initiative expanded into a nonprofit organization to improve the livelihoods of cocoa-farming communities," it noted.
Barry Callebaut introduced Forever Chocolate in 2016 to among other things help the company become carbon and forest positive, and have 100% sustainable ingredients in all products by 2025.
The initiative also targets poverty alleviation among cocoa farmers, and also eradicate cocoa-related child labour.
"Barry Callebaut is a prominent voice on international policy governing cocoa sustainability; using its industry influence for good, and to strengthen partnerships between governments, cocoa farmers and the cocoa and chocolate industry," Barry Callebaut stated in the release.
This concerted effort, it says, supports improving cocoa farmer livelihoods while enhancing community development in Côte d'Ivoire and Ghana, the world's largest cocoa-producing countries.
The chocolate giant has a diverse range of products that are not only rich in taste but also align with the growing zero-waste and upcycling approach by using the entire cacao fruit.
Barry Callebaut's global operations, the release pointed, are anchored on the values of Customer Focus, Passion, Entrepreneurship, Team Spirit and Integrity.
"These core values inspire its over 12,000 employees of more than 100 nationalities, uniting them across cultural and geographical borders. What's even more remarkable is that 848 employees who were present at the very beginning share this 25th anniversary with Barry Callebaut!," it observed.
Barry Callebaut is the product of a 1996 merger of Belgian chocolate firm, Callebaut, and its French arch-rival Cacao Barry.
25years on Barry Callebaut accounts for a third of all cocoa and chocolate products consumed around the world, positioning itself as the heart and engine of the chocolate and cocoa industry.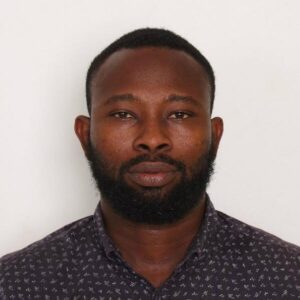 Latest posts by Papisdaff A. Ali
(see all)