Chris Vincent Confirmed As President Of World Cocoa Foundation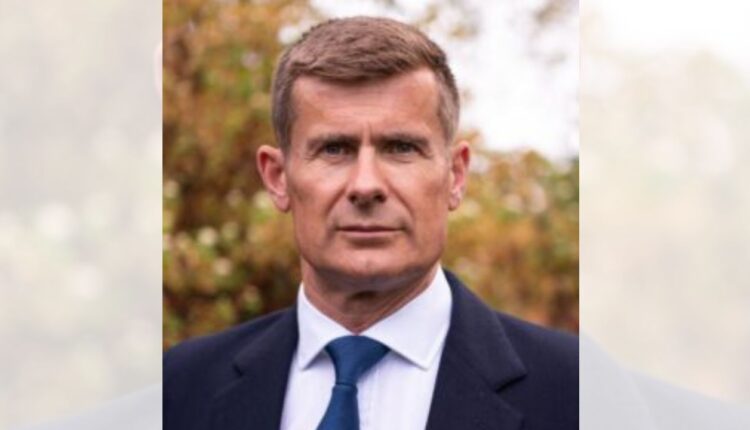 (C) WORLD COCOA FOUNDATION/CHRIS VINCENT
The World Cocoa Foundation has confirmed Chris Vincent as its substantive president, two months after serving in an acting position.
Vincent became interim president of the cocoa sustainability partnership organisation following the resignation of Martin Short in August.
A statement announcing the leadership changes said Chris Vincent has worked for the past 25 years across the public, commercial and not-for-profit sectors with a focus on real assets, sustainability, resource mobilization, and Africa.
His first WCF Partnership Meeting as President has been rocked by a boycott by cocoa-producing giants, Ivory Coast and Ghana over cocoa pricing issues.
Reports emerged last Friday that Joseph Boahen Aidoo, the Chief Executive of Ghana Cocoa Board, who is billed to speak at the partnership meeting, "is not attending the World Cocoa Foundation (WCF) meeting in Belgium and none of the executives at Cocobod will be there."
According to the Head of Public Affairs for Cocobod, Fiifi Boafo, "The major chocolate brands have resisted and tried to find means to circumvent payment of the LID," a $400 per tonne of cocoa pricing mechanism agreed to combat farmer poverty.
Boafo also cited heavy discounts imposed by cocoa buyers and chocolate makers on special premiums paid to farmers for the quality of cocoa beans.
The Director General of Ivory Coast's Coffee and Cocoa Council, Yves Brahima Kone said, "We are considering new ways to address this issue with the industry, including banning access to our cocoa farms for their sustainability programs."
Some industry watchers have tipped Vincent to leverage his close working relations with the leadership of Cocobod and CCC to manage the stalemate from degenerating.
"I am excited about becoming the new President of the World Cocoa Foundation and look forward to working with our partners in government, industry, civil society and farming communities to increase the pace at which we bring greater sustainability to the cocoa sector," said Vincent in his acceptance statement.
Meanwhile, Chris Vincent assumes the leadership of WCF alongside, Peter Boone, Chief Executive Officer of Barry Callebaut, who has become the new Chairman.
Boone, the first CEO to hold the chairmanship, succeeds Barry Parkin, Chief Procurement and Sustainability Officer, of Mars Incorporated, who led the non-profit's Board for eight years.
Parkin will continue to serve at the Foundation as a Board Member, representing Mars Incorporated.
According to the news release issued on Monday, Vincent and Boone, were appointed after a vote by WCF's Board of Directors.
The new WCF President stated, "It is a huge vote of confidence in WCF to have someone with Peter's seniority and experience becoming our new chairman and we are enormously grateful to Barry Parkin for his service over the last eight years."
The Board also appointed two new Board Officers: Tricia Brannigan, Chief Procurement Officer and Vice President of Global Procurement at The Hershey Company; and Peter Blommer, Vice Chairman of Blommer.
Christine McGrath, Vice President and Chief of Global Impact, Sustainability, and Well-being, at Mondelēz International, remains as a Board Officer for another term.
"With both cocoa origin countries and cocoa consuming countries implementing new initiatives for a sustainable cocoa supply chain, this is a unique time for forging a shared vision.
I am honored to have been elected chairman of the World Cocoa Foundation, as it is uniquely placed to be a constructive partner on behalf of the cocoa and chocolate industry in crafting this vision," said Boone.
"I'm pleased that during my time as Chairman at the Foundation we have seen an unprecedented increase in industry-wide collaboration, most notably with the launch of the Cocoa & Forests Initiative," said Parkin. "I know that under Peter this work will go on to even greater achievements."
The new WCF Board officers replace two outgoing officers: Gerry Manley, Chief Executive Officer of Olam Cocoa, and Steven Retzlaff, President Global Cocoa at Barry Callebaut.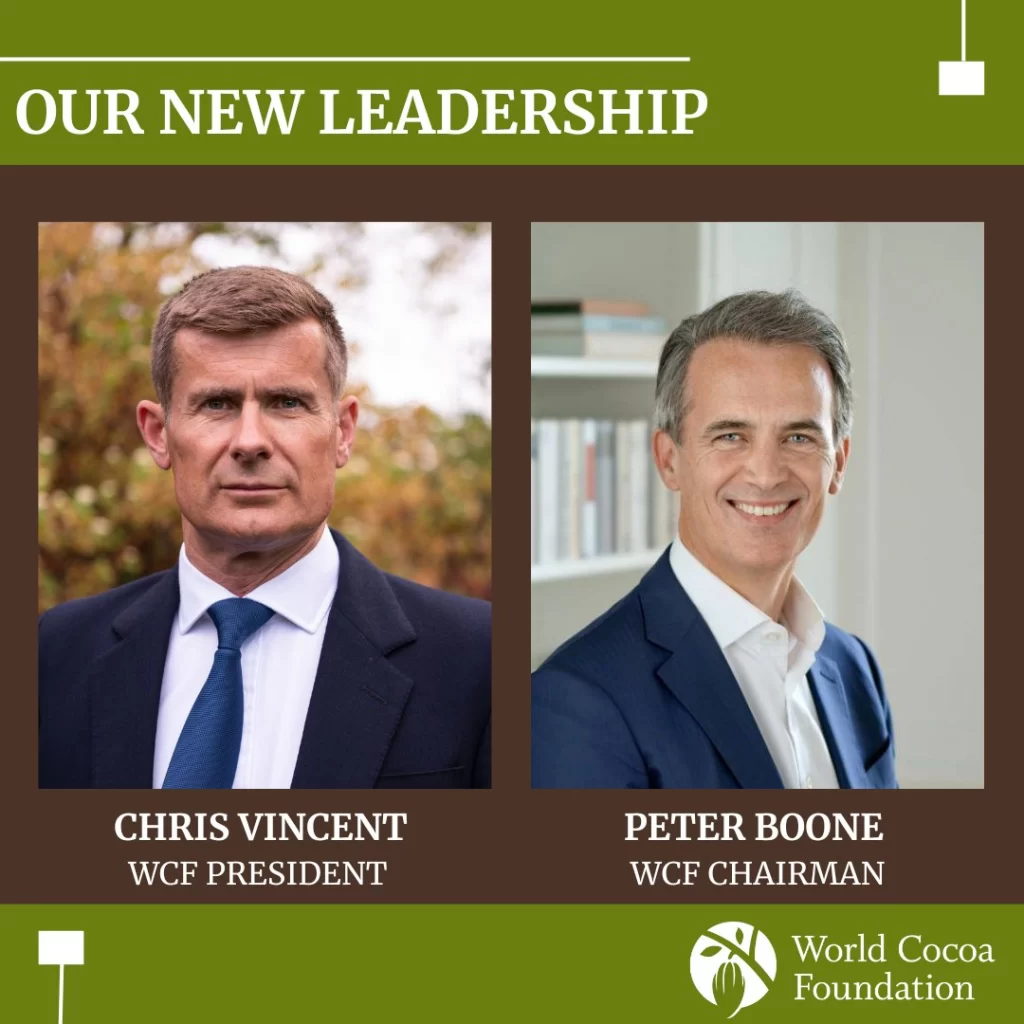 Latest posts by Kojo Hayford
(see all)