The World Cocoa Foundation (WCF) 2022 partnership meeting is set to discuss how public policy can help fight child labour through a systems approach, with Ghana's Minister of Employment and Labor Relations, Ignatius Baffour Awuah as part of the selected panel.
Child labour has long been a threat to the cocoa sector and requires the collaborative effort of all stakeholders to end it to ensure sustainable cocoa production.
To this effect companies, governments, donors, civil society, farmers and experts will deliberate on how to fight farmer poverty as it has been identified as the root cause of deforestation and child labour.
Côte d'Ivoire's Minister of Employment and Social Protection, Adama Kamara will also be part of the panel which will meet on the first day of the two-day event.
The WCF partnership meeting will be held from the 26th to the 27th of October 2022 in Brussels, Belgium.
The event which is under the theme "Partnership for Impact" will address areas in the cocoa sector that need action to ensure sustainability in the industry.
Some of the topics to be discussed are, "Understanding Cocoa Prices to Impact Living Income", "Women Empowerment to Fight Poverty", "Community Driven Development: Sustaining Impact" and "Child Labour, Forced Labour: Different Issues, Different Solutions."
Some keynote speakers for the partnership meeting are Chief Executive of Ghana Cocoa Board, Joseph Boahen Aidoo, Minister of Lands and Natural Resources, Samuel Abu Jinapor and Vice President of the European Parliament, Heidi Hautala.
Others are Chief Executive Officer of Nestlé, Mark Schneider, Côte d'Ivoire's Minister of Water and Forests Laurent Tchagba, and the Interim President of World Cocoa Foundation, Chris Vincent.
The World Cocoa Foundation, WCF, is a non-profit international membership organization that convenes the private sector, governments, civil society and cocoa-growing communities to focus on three goals: increasing farmer income, combating child and forced labour, and ending deforestation in cocoa.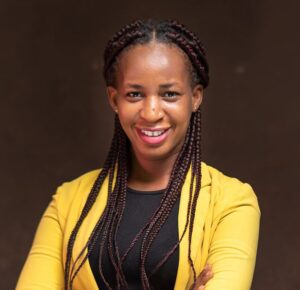 Latest posts by Akua Boakye
(see all)