No one equates fun to the cocoa industry as the production and trading of cocoa beans and value-added cocoa products have always been all business.
But stakeholders let their hair down to relax and enjoy good music and some comedic performances while networking and celebrating outstanding members in the cocoa value chain.
Everybody was truly a winner at the 2022 edition of the Ghana Cocoa Dinner, held at the Kempinski Hotel, Gold Coast City in Accra.
At the entrance of the events grounds, guests were ushered in with some soothing saxophone instrumentals and welcomed into the auditorium with some highlife tunes by the Play Boys Band.
Glitz and glamour were on high display as industry players showed up in exquisite dinner attires, a sharp contrast to the formal business wear seen at industry meetings.
Away from their farms, cocoa farmers also dressed for the occasion. In attendance were three National Cocoa Farmer award winners.
Welcoming guests to the 4th edition of Ghana's most prestigious annual cocoa industry gala, Executive Director of Ghana Cocoa Dinner, Kojo Hayford mentioned that the award scheme was changed from Ghana Cocoa Awards to Ghana Cocoa dinner,"… to put more emphasis on the core values of the event which are networking, deepening cooperation and the celebration of excellence." By the end of the night, all attendees will truly confirm that these were achieved.
Mr. Hayford seized the opportunity to thank Ghana's cocoa farmers. Adding that, "Our cocoa farmers are actually at the heart of this celebration tonight, for without cocoa there is no chocolate."
An honourable mention was made of Ghana Cocoa Awards 2021 Cocoa Personality of the Year, Mr Edmund Poku, for successfully establishing a subsidiary of his cocoa processing enterprise – Niche Cocoa Industry – in the United States of America.
The annual event is not only limited to a night of celebration but adds its voice to pressing issues in the industry. This was evident in the theme for this year's event: – Decent Income For Sustainable Cocoa Production.
Good income for cocoa farmers has been at the centre of conversations in the sector. Achieving the goal of sustainability in cocoa production is definitely tied to farmers earning a decent income.
This was reiterated by the Chairman for the occasion, The Executive Secretary of the Cote d'Ivoire Ghana Cocoa Initiative, His Excellency Alex Assanvo.
In his address, he acknowledged that the sector has seen a lot of changes in the past years combined with the initiation of many projects but noted that "Despite all these efforts, investments, programmes, projects, and regulations too many farmers are still living under the poverty level." He further stated that "As sustainability is becoming a new norm, cocoa is becoming more important."
Guests were treated to good music from veteran highlife musician Pat Thomas who had many up and dancing to some of his popular songs like Sika Y3 Mogya.
Friends of Music Africa also treated attendees to renditions of some Hiplife and Afro-Pop songs. They also sang the newly composed Cocoa Anthem.
Comedian General Natia had all present in stitches with some rib-cracking jokes.
Awarding of winners commenced with the presentation of a Lifetime Achievement Award, to Dr. Veronica Agartha Martinson, a Former Executive Director of the Cocoa Research Institute of Ghana, 1979-1990.
Other recipients were:
MOST PROMISING YOUNG COCOA FARMER 2021 KWAME ALEX (HONORARY)
MOST ENTERPRISING FEMALE COCOA FARMER 2021 ADWOA SINTIM (HONORARY)
NATIONAL BEST COCOA FARMER OF THE YEAR 2021 NANA KWADWO AMOAKO (HONORARY)
FARMER COOPERATIVE OF THE YEAR BIA WEST COCOA COOPERATIVE
CHANGE AGENT OF THE YEAR TROPENBOS GHANA
JOURNALIST OF THE YEAR IBRAHIM ABUBAKAR (TV3 NEWS)
R&D PROJECT OF THE YEAR COCOA ROOT BITTERS (DR. ESTHER GYEDU-AKOTO, CRIG)
INNOVATION OF THE YEAR COBEANZ COCOA SPICES
BEVERAGE OF THE YEAR GOLDEN POD CHOCOLATE DRINK POWDER
BRAND OF THE YEAR GOLDEN POD
CHOCOLATE BRAND OF THE YEAR (ARTISANAL) ADANSI CHOCOLATE
CHOCOLATE BRAND OF THE YEAR (CONVENTIONAL) FAIRAFRIC CHOCOLATE
VALUE ADDITION COMPANY OF THE YEAR FAIRAFRIC GHANA LIMITED
CONSUMPTION PROMOTION AMBASSADOR OF THE YEAR NOAH AMENYAH (EXEC. CHAIRMAN, TN DELFAH)
SUSTAINABILITY INITIATIVE 2022 KOA IMPACT GHANA LIMITED
SUSTAINABILITY PERSONALITY OF THE YEAR DR. BETTY ANNAN (COUNTRY DIRECTOR, WCF)
HAULAGE COMPANY OF THE YEAR FEDCO LOGISTICS LTD
INSURANCE COMPANY OF THE YEAR GLICO GENERAL
FINANCING INSTITUTION OF THE YEAR STANBIC BANK GHANA
SHIPPING LINE OF THE YEAR MSC GHANA LTD
INDIGENOUS LBC OF THE YEAR FEDERATED COMMODITIES CO. LTD (FEDCO)
EMERGING PROCESSING COMPANY OF THE YEAR PLOT ENTERPRISE (GH) LTD
PROCESSING COMPANY OF THE YEAR NICHE COCOA INDUSTRY LTD
ENTREPRENEUR OF THE YEAR NOAH AMENYAH (EXEC. CHAIRMAN, TN DELFAH)
WOMAN OF EXCELLENCE AWARD PATRICIA POKU DIABY – MD, PLOT ENTERPRISE (GH) LTD
OUTSTANDING ACHIEVEMENT OF THE YEAR KWAME OWUSU-ANSAH (DEP. EXEC. DIR., CHED-COCOBOD)
BUSINESS LEADER OF THE YEAR HAJIA MARIA ADAMU-ZIBO (MD, FEDERATED COMMODITIES LTD)
There were 5 inductees into the Hall of Fame:
HALL OF FAME: COCOA SUSTAINABILITY PERSONALITY YAA PEPRAH AMEKUDZI
HALL OF FAME: SUSTAINABILITY PROGRAMME MONDELEZ INTERNATIONAL COCOA LIFE PROGRAM
HALL OF FAME; CHOCOLATE BRAND NICHE CHOCOLATE
HALL OF FAME: HAULAGE COMPANY KITEKO LIMITED
HALL OF FAME: LOGISTICS COMPANY AMP LOGISTICS LIMITED
The Ghana Cocoa Dinner is a Cocoa Post initiative and was sponsored by Koa Impact Ghana, Universal Merchant Bank, Fairafric Ghana Limited, Ghana Exim Bank, CalliGhana and Chocomac.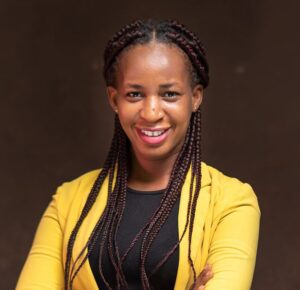 Latest posts by Akua Boakye
(see all)