The Chief Executive Officer of SEND Ghana, Siapha Kamara, has stated that pricing cocoa is a human rights issue.
Mr. Kamara was speaking at a two-day conference on Living Income and Human Rights in Ghana's Cocoa Sector organized by SEND Ghana.
He added that unless buyers pay better prices to the farmers the issue of human rights, child labour, abuse of women and destruction of forests will continue.
"Unless and until the cocoa buyers and cocoa consumers can pay better prices to farmers, the issue of human rights and deforestation will only get worse and nobody will benefit from it; not the producers, not the consumer", said Kamara.
Noting that while there are calls for buyers to pay better prices, farmers in the cocoa sector should be encouraged and supported by the Ghana Cocoa Board to be self-organized and have an independent voice without external interference.
He emphasized, "We support the Ghana and Ivoirian governments on the Living Income Differential. We think that the $400 LID is small and farmers should not just be living, they should be thriving."
He opined that Ghana and Cote D'Ivoire boycotting this year's World Cocoa Foundation Partnership Meeting is a sign that buyers should be willing to dialogue with both governments on better cocoa prices.
Ghana Cocoa Board and Cote d'Ivoire's Coffee and Cocoa Council, last month, boycotted the World Cocoa Foundation Partnership Meeting in Brussels over pricing issues, accusing multinational chocolate companies of resisting steps aimed at improving farmers' income.
Similar calls were made by the Technical Manager for the Cote d'Ivoire-Ghana Cocoa Initiative, Tawiah Agyarko-Kwarteng, who reiterated the need for reasonable pricing noting that fair pricing for farmers, who are at the start of the value chain, contributes to sustainability in the sector.
Agyarko-Kwarteng added that the Cote D'Ivoire-Ghana Cocoa Initiative has been fighting to get pricing on the agenda in the cocoa discourse.
She noted this conference comes at a critical time and even though there has been an evolution in the sector less progress has been made.
A representative from the Fanteakwa Cocoa Farmer Cooperative assured all stakeholders that farmers are committed to the sustainability of the sector.
He appealed to stakeholders to help strengthen cooperatives and attend to challenges faced by farmers to enable them produce premium cocoa.
In attendance were some representatives from Oxfam, SUDWIND, Rainforest Alliance, farmer cooperatives, cocoa farmers, and Concerned Farmers Association of Ghana
SEND Ghana is a non-governmental organization with affiliates in Sierra Leone and Liberia that builds advocacy at the grassroots level to enable local communities to engage governments and ensure their rights to benefit from national policies and programmes.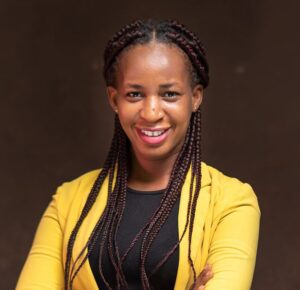 Latest posts by Akua Boakye
(see all)