Establishing a credible database on cocoa farmers in the country became key on the agenda of the Management of Ghana Cocoa Board (COCOBOD) following the decision of the Government to institute a pension scheme for cocoa farmers across the country.
In 2019, the Cocoa Management System (CMS), was launched and became the machinery to set in motion, the processes of data collection on farmers, their farms and related operational activities across the seven (7) cocoa-growing regions.
The CMS will, among other things, help strengthen policy decisions, promote transparency in the supply chain, and enhance sustainability in cocoa production through an integrated database of farm profiles and farmer data in the cocoa landscape in Ghana.
The process will also lead to the proper management of cocoa production, development of cocoa farm data, sales and marketing transactions and payment platform for cocoa beans and cocoa inputs, development of the National Cocoa Traceability System (NCTS), development of child labour monitoring system, development of deforestation monitoring system, and improving the visibility in the cocoa value chain.
The implementation process was structured and rolled out in two phases. The first phase involved the measuring and collation of cocoa farm sizes, whereas the second phase involved the capturing of the biodata of farmers onto the platform by enumerators and completed by the issuance of identity cards (Cocoa Card) that would be used by farmers to transact various businesses and activities along the cocoa value chain as well as access the Cocoa Farmers Pension Scheme.
Data available on the project so far indicates that some 664,529 farmers and their farms have been captured in six (6) of the cocoa regions – Ashanti, Eastern, Western South, Brong Ahafo, Volta and Central Region.
The Western North Region, noted for producing about 40% of Ghana's cocoa stock, is currently being captured.
A completed exercise in the region will mean the full capturing of data collection, awaiting verifications and mopping up in certain areas where some challenges were faced during the initial operations. It is expected that more than one million farmers will be captured after the exercise.
The CMC will help the management of COCOBOD to plan, monitor and evaluate information within the cocoa sector. Additionally, the system will improve transparency, traceability and accountability.
This will help reduce social vices within the cocoa sector which include cocoa beans theft, smuggling to neighbouring countries and disparities in the distribution of farm inputs.
The system will also help streamline the activities of Licensed Buying Companies (LBC) and other private service providers, among others.
With a comprehensive database of cocoa farmers and their farm sizes, a single transactional platform to support the internal cocoa marketing operations and the sales of cocoa inputs to cocoa farmers, the future of Ghana's Cocoa Sector looks promising.
We call on all farmers and relevant stakeholders to rally behind this initiative to ensure a more sustainable cocoa sector.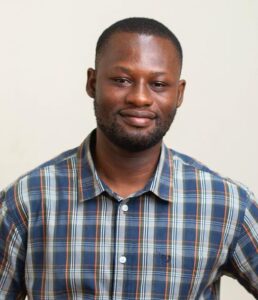 Latest posts by Edward Asante
(see all)