Nigeria, Cameroon Initiate Process To Join Cote d'Ivoire-Ghana Cocoa Initiative
When completed the quartet will represent about 75% of global cocoa production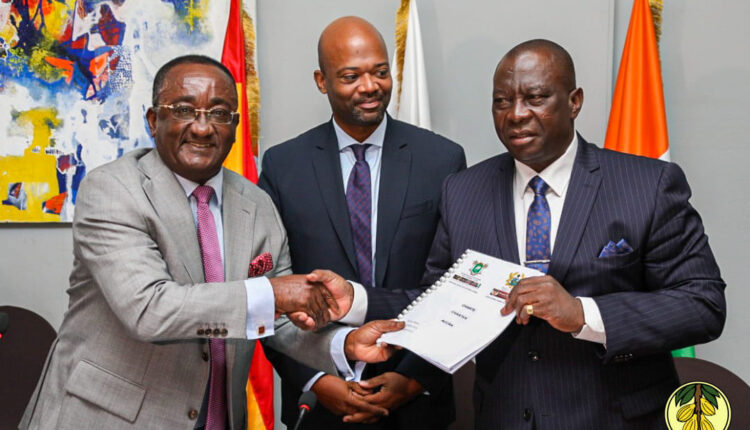 (c) COCOBOD
Nigeria and Cameroon are reported to have formally requested to join the Cote d'Ivoire-Ghana Cocoa Initiative (CIGCI), an alliance advancing the interests of the two leading cocoa producers in the world.
According to officials, the two prospective member countries, on Wednesday, had the opportunity of addressing the Steering Committee of CIGCI chaired by Ghana's Minister of Agriculture, Dr Owusu Afriyie Akoto.
The Executive Secretary of CIGCI, Alex Assanvo, disclosed this after a Steering Committee meeting of the body in Abidjan, Côte d'Ivoire.
"It is also the start of the accession process that will eventually allow their integration into our initiative," Reuters quoted Mr Assanvo to have said.
Akeju Olagbaju, a special assistant to Nigeria's Minister of Agriculture, is also reported to have told the press that his country was ready to join the initiative to improve farmers' revenues and create a "single voice to face the cocoa industry."
The Chief Executive of the Ivory Coast Cocoa and Coffee Council, Yves Brahima Kone, said: "with Cameroon and Nigeria we are going to represent around 75% of global cocoa production."
He added, "this will allow us to have more leeway in discussions with the industry on imposing a decent price for our cocoa farmers."
The Côte d'Ivoire-Ghana Cocoa Initiative is an economic alliance on cocoa aimed to improve cocoa farmers' incomes and living conditions.
The initiative was set up after a 2018 declaration by Ivory Coast and Ghana, the world's first and second-largest cocoa producers, on willingness to define a common sustainable cocoa strategy that would raise prices paid to farmers.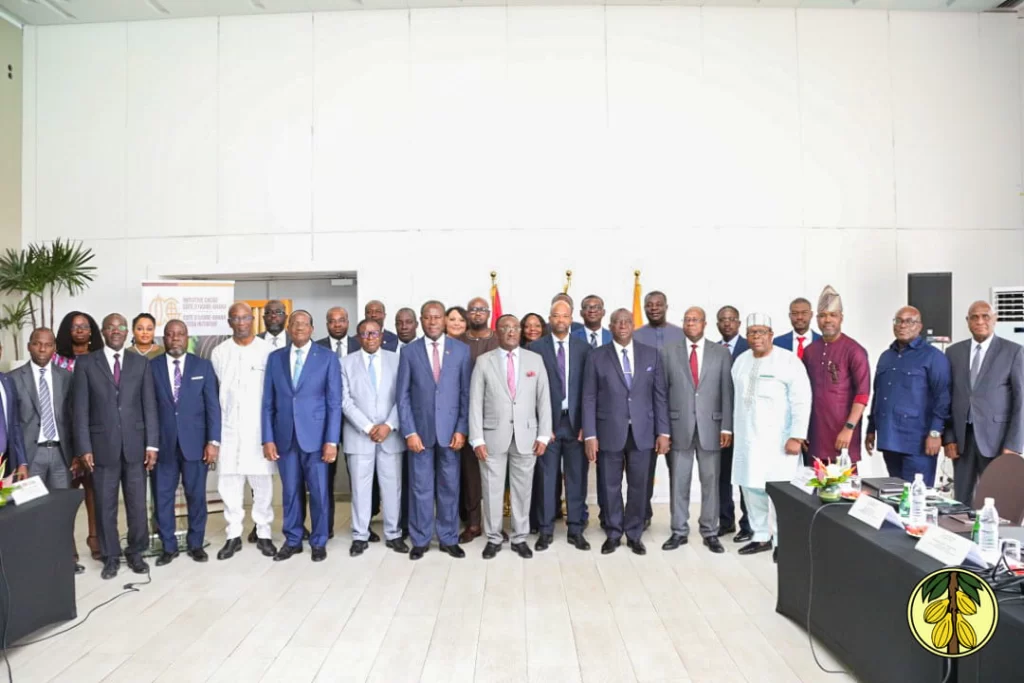 The founding parties made it clear from the onset their intention to onboard other cocoa producer nations, particularly in Africa, towards creating a formidable force in the cocoa trade.
Nigeria took the first step in May this year when a high-powered government delegation visited Accra to enquire about the processes for joining the bloc.
Representatives from Cameroon and Nigeria were invited to a CIGCI meeting in Abidjan to begin the process of joining the initiative, Assanvo told reporters after the meeting.
Latest posts by Kojo Hayford
(see all)