Fairtrade Africa Reviews Its Impact On The Continent
Fairtrade Africa has reviewed its impact across the continent through the use of Fairtrade premiums and other programmatic and project interventions.
These programmatic and project interventions as well as the Fairtrade premium were noted to have helped build strong producer organisations and transformed them into viable business entities to access the agricultural commodity markets.
Executive Director of Fairtrade Africa, Isaac Tongola stated, "at Fairtrade, we believe in transforming producer organisations or farmer cooperatives to be viable business entities by focusing on farm business models, data and record management, strategic planning, as well as supporting producers through different programmes, projects, and partnerships to improve their access to market, agri-tech, innovation, income diversification and value addition on their produce, in line with our 2021- 2025 Strategic Plan".
He was speaking at a General Assembly held in Accra for Fairtrade-certified producer organisations across the continent.
The event brought about 60 delegates from the Middle East and North Africa Region, West Africa Region, Southern Africa Region, East and Central African Region, as well as Fairtrade Africa's 7-member board.
The Board Chair of Fairtrade Africa, Benjamin Kouame, underscored the important and strategic role the General Assembly plays in driving the strategic direction of Fairtrade Africa towards its mission and purpose of empowering producers to enjoy sustainable livelihoods, fulfil their potential and decide on their future.
The organization in a statement copied to Cocoa Post mentioned their distinct governance approach where farmers and workers own 50% of Fairtrade International, while producers own 100% of Fairtrade Africa, giving them total ownership.
In a build-up to the General Assembly, Fairtrade Africa organized a field trip to some of its producer organizations like Fanteakwa Farmers Union and ABOCFA Cooperative who are cocoa producers, Golden Exotics Limited and Volta River Estates Ltd, producers and exporters of Fairtrade certified bananas, and Bomarts Farm Limited, processors of mango, pineapple and coconut.
In a related event, Fairtrade has launched its first-ever guide for farmers worldwide on Human Rights, Environment and Due Diligence (HREDD).
This comes on the heels of a proposal from the European Commission for all large companies exporting products to the EU market to reduce and remediate any serious negative impacts they or their supply chains have on people or the environment.
"The guide produced by Fairtrade aims to strengthen the position of farmers and workers in global supply chains and arm them with the know-how to influence companies on HREDD practices and have an impact on how HREDD laws are written," a statement has said.
It continued, "with this guide, and the related training and workshops Fairtrade will be implementing with farmer cooperatives across Africa, Fairtrade now provides farmers with much-needed support to make HREDD work for them."
The Fairtrade Africa statement concluded, "Specific HREDD activities have long been familiar to Fairtrade producer organizations who have been complying with Fairtrade Standards requirements."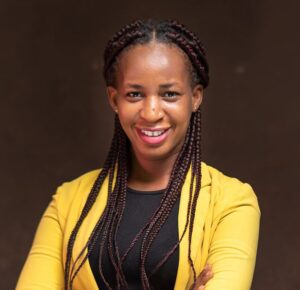 Latest posts by Akua Boakye
(see all)