Farmforce in partnership with Fairtrade International has trained 400 members from 25 cooperatives in Cote d'Ivoire on how to use software, developed by Farmforce, to trace deforestation.
According to Chief Executive Officer of Farmforce, Anne Jorun Aas, "Now cooperative managers will, for the first time, be able to open a laptop and use Farmforce to show them where deforestation is happening in their producer's plots."
She noted that "the evolving regulatory landscape in the European Union on human rights, environmental and deforestation due diligence means that cooperatives in origin countries will need to manage more complex data and risks to continue selling their cocoa on the EU market – which farmers are reliant on for their livelihoods."
Therefore with the introduction of this technological solution cooperatives can now manage a wide variety of data including traceability, deforestation, standards compliance, producer training and much more.
Farmforce introduced this digital solution to the cooperatives to aid them in using data and technology to impact the lives of farmers and the state of forests across Côte d'Ivoire.
Deforestation is one of the major environmental impacts of cocoa production as cocoa farms are mostly found in forest areas.
Hence, the need for this solution to enable cocoa producers to trace and work towards reducing the risk of deforestation in the cocoa supply chain.
Farmforce is also currently working with some members of the World Cocoa Foundation to roll out a production version of this new deforestation monitoring solution.
This, according to Farmforce, "will allow simple, automated bulk analysis of hundreds of thousands of Global Positioning System polygons to check for deforestation from the web browser and assist buyers in segregating cocoa from those plots."
Anne Jorun Aas confidently noted that they "…see a path that could lead to the adoption of deforestation monitoring at scale for all stakeholders in the cocoa value chain", and that, "What is most exciting is that stakeholders in Côte d'Ivoire can quickly deploy this technology solution at scale, resulting in deforestation monitoring that can be used by stakeholders that currently operate with different sourcing models and technical standards.
The Farmforce solution is suited to working both online and offline in low connectivity environments.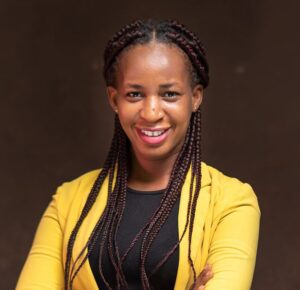 Latest posts by Akua Boakye
(see all)