Ghana has ranked 9th in the export of desiccated coconut according to a report by Ghana Export Promotion Authority, GEPA.
This development comes on the heels of a significant jump of 249% in the value of Ghana's exports of flaked and dried fruit to the world.
In 2021, exports of desiccated coconut stood at US$21.985 million compared to US$6.3 million in 2020 and US$3.8 million in 2019.
Ghana was the top supplier to the Dominic Republic, exporting US$29.31 million worth of flaked and dried coconut which represents 59.2% of the latter's total import. This was followed by Guyana (32.6%), Cote d'Ivoire (4.6%), Indonesia (1.5%), and Viet Nam (0.9%).
The report stated that "Ghana's impressive growth and dominant position in the Dominican market should be augmented and used as a platform to launch into other markets in the Caribbean.
The top 5 suppliers to the Dominican Republic account for a market share of about 98.8%.  At the ECOWAS level, Nigeria was the biggest exporter of desiccated coconut to the world, followed by Ghana.
Similarly, Nigeria and Ghana were the top exporters of desiccated coconut at the wider continental level.
With the current intervention by actors in the country with particular emphasis on GEPA's supply expansion programs, export of coconut and coconut derivatives is expected to rise considerably."
The Dominican Republic was the biggest market for Ghana's export in 2021 with a market share of 79%.
On the global market exports of Desiccated Coconut was over US$ 1 billion recording an annual growth rate of 52% in 2021, and an average growth rate of 7% from 2017-2021.
Indonesia had its exports of desiccated coconut valued at US$234,673m in 2021, exporting to Germany, Russian Federation, Singapore and Netherlands.
The world's largest exporter of the product, the Philippines, had its exports valued at US$397million in 2021.
Its top three importers were the United States of America, the Netherlands and Canada.
The top five global exporters of Desiccated Coconut in 2021 were the Philippines (US$397m), Indonesia (US$235m), Sri Lanka (US$116m), Netherlands (US$69m) and Viet Nam (US$59m).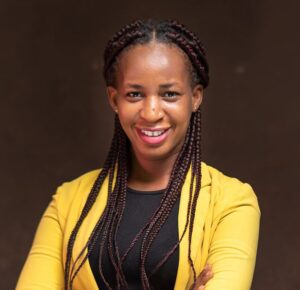 Latest posts by Akua Boakye
(see all)