The 2021/22 Light Cocoa Crop Season comes to an end by the close of business on September 8, a press release by Ghana Cocoa Board, COCOBOD has stated.
In a statement released to the media, Cocobod notes that "In order to assist the Licensed Buying Companies (LBCs) to obtain the final returns from up-country centres, Ghana Cocoa Board has decided that returns on the declared purchases will be accepted up to 4:00 pm on THURSDAY, 15TH SEPTEMBER 2022."
Ghana has two cocoa seasons namely the Main crop season and the Light crop season.
Cocoa beans harvested during the main crop season are usually exported, while the ones for the light crop are supplied to local processors.
The main crop season runs from October to May, while the light crop season is from June to September.
The close of the light crop season indicates preparations are underway for the main crop season.
Meanwhile, in an effort to buy cocoa beans for the 2022/2023 cocoa crop season, a team from COCOBOD, the Bank of Ghana and the Ministry of Finance is currently in Europe to raise about US $1.3 billion in the annual Cocobod syndicated loan.
This move is also expected to boost the dollar supply to reduce the exchange rate pressures on the Ghana Cedi and slow down the recent rate of depreciation.
The first tranche of the $1.3 billion COCOBOD Cocoa Syndicated Loan is expected to hit the Bank of Ghana's (BoG) account by October 2022, according to Joy Business.
The second tranche of $390 million, which would be spread over three months, should be coming in from November 2022 to February 2023.
"We understand that six banks are helping COCOBOD to raise the funds, or let's say acting as Lead Arrangers for the Cocoa Syndicated Loan programme", a source told Joy Business.
The banks are Standard Chartered Bank, Rabo Bank, Ghana International Bank and  French Investment Bank – Natixis.
Sources say the Bank of Ghana is expected to "draw down" the funds from the Ghana International Bank in London, one of the participating banks in the programme.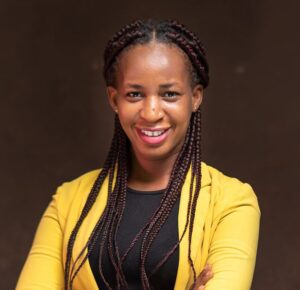 Latest posts by Akua Boakye
(see all)