Eight Ghanaian chocolatiers have been selected and sponsored by the Ghana Export Promotion Authority to attend WineX 2022 in South Africa.
WineX is South Africa's premier wine festival that annually brings together winemakers and wine lovers.
Aside from the exhibition of wine, fine foods to drink wine by like specialist meats, cheese, olives and Ghana's chocolate will be on display.
Ghana Export Promotion Authority (GEPA) in partnership with organizers of WineX, DUAM Communications and JON WILLIAMS Consult chose these eight Indigenous Ghanaian artisanal chocolatiers to showcase at the event selected Premium Ghanaian chocolates in pairing with South African Wines.
The aim is to create market access for Ghanaian chocolate brands both in South Africa and other international markets.
There have been calls for Ghana to add value to its cocoa beans for export to the international market.
This move by GEPA is welcoming news as Ghanaian chocolate companies in recent times are heavily investing in producing world-class chocolates that meet international standards.
The chosen brands are Niche Chocolates, which recently announced the opening of a manufacturing facility in the United States of America, Allsave Chocolates, Sekoe Chocolates, Bioko Treats, Adansi Sweets, Kabi Chocolates, Honico Chocolates, and Rhocece Chocolates.
Speaking in Johannesburg, the CEO of Ghana Export Promotion Agency (GEPA) Dr. Afua Asabea Asare expressed her optimism on the "…limitless opportunities for Ghanaian cocoa products to become globally competitive thus the investments being made by the Ghana Export Promotion Authority to support the Chocolatiers in the exploration of international markets such as South Africa."
She advised the Ghanaian chocolatiers to use this opportunity to explore the value-added demand for cocoa-based products in South Africa in particular and Africa as a whole.
Dr. Asare gave recognition to the help from Ghana's High Commissioner to South Africa, H.E. Charles Asuako Owiredu, in facilitating this project and thanked him and his team for the instrumental role they played in bringing this trade mission to fruition.
Dr. Asare expressed optimism about Ghana making an appearance at future editions of WineX.
The three-day event will take place from 26th – 29th October 2022 in Johannesburg, South Africa.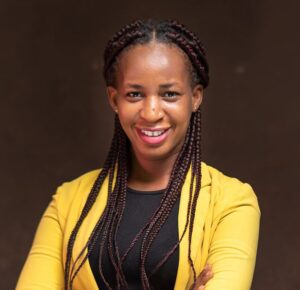 Latest posts by Akua Boakye
(see all)