Ivory Coast Walks The Talk In Value Addition To Capture More Wealth From Booming Agriculture
New agro-industrial strategy to train 500,000 youth in agribusiness
Ivory Coast wrestled the world's top producer of cocoa position from West African neighbour, Ghana, in 1978 and has since not looked back.
For 4years and counting the country's annual cocoa crop output has surpassed the 2million metric tonnes mark, cementing its global leadership status.
Although accounting for 40% of the world's cocoa supply, Ivory Coast remains at the least-compensated end of the value chain – cocoa bean production.
With all its contribution the West African country's cocoa export in 2019 raked in only $3.58 billion out of the $130.56 billion realised by the global chocolate industry.
And, indeed, the same is the country's story for its international prowess in the production of several other agricultural produce, aside from cocoa.
"We are a world leader in the production of numerous raw materials: world no.1 [exporter] in cocoa, kola or cashew; no.4 in the world for rubber trees; a real power for coffee, cotton and a power in the making for oil palm, rice, mango or aquaculture…and I could still go on, as our Ivorian soil is rich," Patrick Achi, Prime Minister of Ivory Coast, posted on networking platform LinkedIn.
Combined factors including arable land, rich soil, good climate and agriculture extension services have earned Ivory Coast its accolade as a world giant in the production of agricultural raw material.
But the giant has practically been slumbering away for decades, as the labour of its people enriches those nations that import and add value to their quality produce.
For example, in 2020, Ivory Coast's kola nuts exports topped 401,400MT, accounting for a 57.17% share of the market valued at $13.9M
Attaining the number one position in the world with its record production, the country managed $3.98 million from its kola nuts exports for that year.
According to economists, available data indicate that much of these receipts are just not enough to pay decent prices to farmers, service maturing loans and as well as finance the country's recurrent expenditure, like its public sector wage bill.
The earnings from unprocessed agro-commodity exports are so low, the West African country, 60 years after independence, still depends on loans from abroad to finance its much needed infrastructural development and among others.
In 2015, Ivorian President Alassane Ouattara announced his vision to transform the country's economy with a significant shift towards processing and adding value to its range of agro raw materials to rake in more revenue.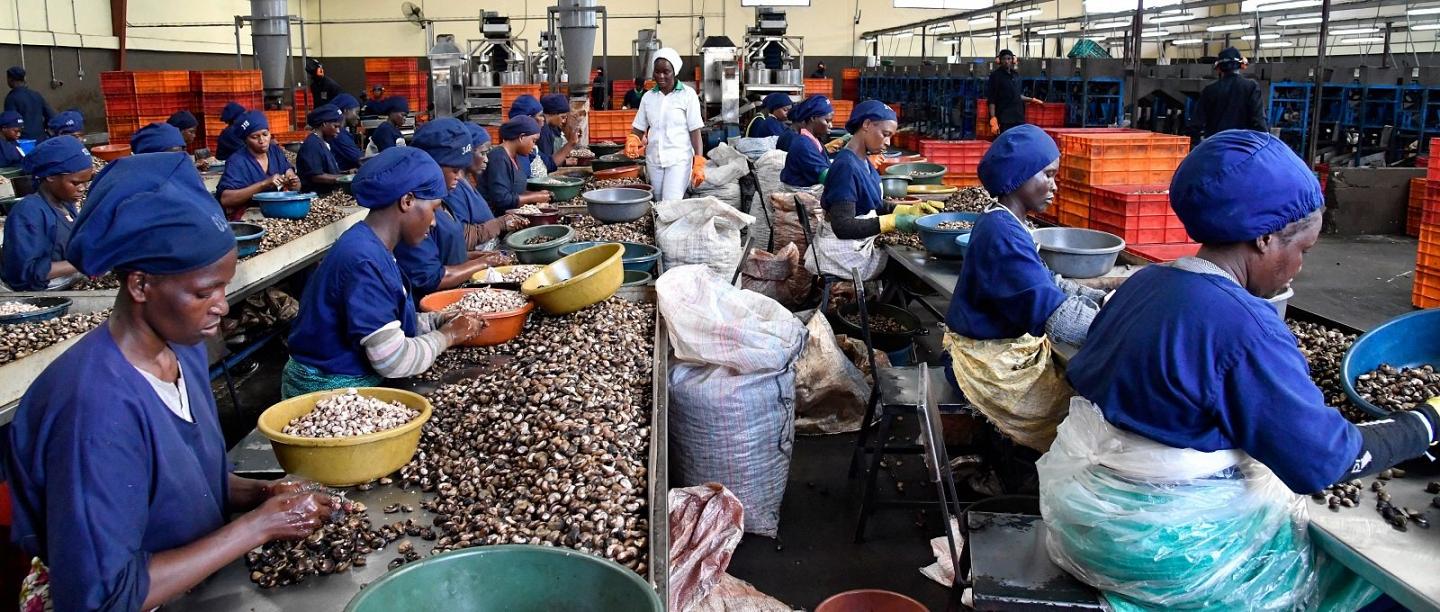 Walking the talk, the government in partnership with the private sector moved from just being the second-largest producer of cashew nuts (848,700MT in 2020) to actually venturing into the processing of the country's produce.
Reports suggest Ivory Coast is well on its way to establishing itself as the third-largest cashew nut processor in the world, after Vietnam and India.
While seeing more revenue with this move, the government has also shown a great deal of support for private sector investment in local processing by taxing heavily the export of raw cashew nuts.
Ivory Coast's cashew success story has no doubt boosted the government's confidence in its audacious agro-industrial transformation strategy.
Premiere Patrick Achi, at the helm of managing the economy since March this year, says the status quo is counter-productive, and rather what is proven to be beneficial is value addition in partnership with the private sector.
Citing the example of its paltry earnings from cocoa, Achi believed there is no point continuing on that trajectory.
"So, yes, it is up to us and the firmness of our will to get out of this eternal status of producer of raw materials, to gain the rank of a major agro-industrial power, in Africa and beyond", he stated.
On that score that the government with a new transformative programme under its sleeves is banking on replicating the cashew success story in all other agricultural production sub-sectors, chief among them cocoa, where it has a target of 50% local processing.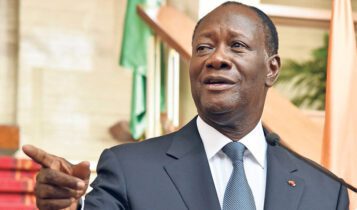 "[The] private sector the spearhead of a united Ivory Coast where peasants are transformed into farmers, where producers are transformed into first and second transformation processors. And where we have national champions capable of going on foreign markets and fighting with competitive products",  Achi quoted President Ouattara's vision at a recent consultative meeting with agric sector leaders to unveil the new strategy.
That meeting, early on this month, saw the launch of yet another bold programme by the Ivorian government to train 500,000 young people between the ages 15 to 25 years in various aspects of agribusiness, including food, animal products and fisheries, in order to make these sectors the drivers of the national economy.
The first stage of the transformation strategy is the human capity development, which will see "these young people, by their thousands…deployed in the mango, pineapple, cocoa, and other sectors," the head of government explained.
He said the fight for production is over, insisting the country must start the fight for value addition going forward.
"Because let's say it frankly, the situation must change!", Achi stated categorically.
The success of the new Ivorian agro-industrial transformation strategy is hinged on three cardinal pillars as espoused by the premiere.
First; to produce more at better quality by acting on the entire value chain: seeds production, irrigation, mechanization, cultivation techniques, fertilization, transport, storage and quality control.
Second;  the need to scale up an industry that transforms or adds value to Ivory Coast's agricultural products as much as possible in the country.
And lastly, the urgent need to learn to sell better and more, all over the world, by integrating the country's agro-industry into international marketing channels.
Prime Minister Patrick Achi hinted of massive investments in modern technologies, research centres and the development of new markets as underlying the overall success of the new paradigm.
"The role of the State will be essential to achieve this change and support our sectors, more than it did yesterday, by facilitating access to financing or by playing its full role in exports, to open up new markets and securing outlets in Europe, America, Asia," he added.
The consultation with industry captains is said to last throughout summer with the hope of outdooring strategic plans for the various sub-sectors by the beginning of September.
"This is how we will be able to transform our agriculture and our agro-industry tomorrow and create the day after tomorrow, very large numbers of jobs for our youth," Achi assured.
Latest posts by Kojo Hayford
(see all)