Mass Rollout Of Cocoa Farmers Pension Scheme Begins This Month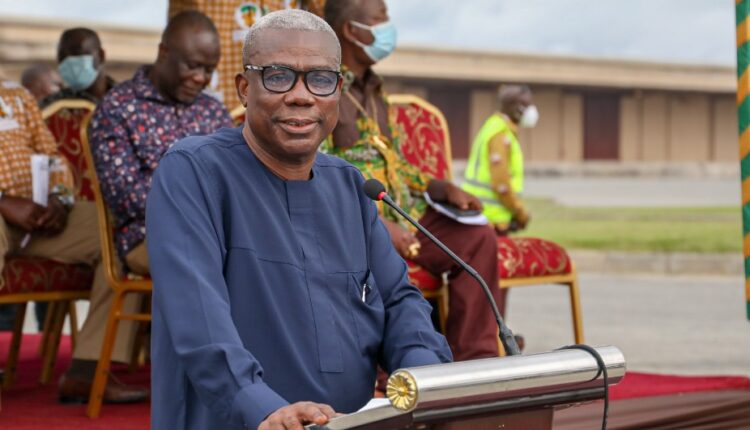 (C) COCOBOD / PETER MAC MANU, COCOBOD CHAIRMAN
Ghana Cocoa Board (Cocobod) is set to begin the full-scale rollout of the Cocoa Farmers Pension Scheme effective this month, October 2022.
The Board Chairman of Cocobod, Peter Mac Manu, disclosed this at the 2022 Cocoa Day celebrations at Suhum, in the Eastern Region.
"The trustees and implementers of the scheme will be rolling out from district to district to register cocoa farmers to be part of the scheme," said Mr Manu.
The Board Chairman emphasised, "Farmers are, however, encouraged to register to enjoy the benefits of the much-awaited cocoa farmers' pensions scheme."
The Cocoa Farmers Pension Scheme was formulated under the Ghana Cocoa Board Law (PNDC Law 81) in 1984 as a welfare intervention to ensure decent pensions for farmers after retiring from active cocoa farming.
Its implementation, however, never found expression for 37 years, until President Nana Addo Dankwa Akufo-Addo launched it in December 2020.
Cocobod in August last year undertook a pilot registration exercise at New Edubiase in the Ashanti Region where some 2,800 volunteer cocoa farmers were successfully enrolled on the scheme.
The cocoa sector regulator, which is sponsoring the welfare intervention, says it has earmarked one percent (1%) of every cocoa sold by registered cocoa farmers as counterpart funding or as its contribution to the Cocoa Farmers Pension Scheme.
The scheme is managed by an 11-member Board of Trustees who are tasked to ensure a decent pension for all Ghanaian cocoa farmers, improving their welfare as well as making cocoa farming attractive to the youth.
An estimated 1.5 million cocoa farmers are expected to enrol on the scheme for financial support during retirement.
By design, only a person registered as a cocoa farmer with a Cocoa Card issued by Cocobod through the Cocoa Management System is eligible for enrolment in the Cocoa Farmers Pension Scheme.
Registered farmers are required to make a mandatory contribution of 5% of their produce sold, which will be deducted at the point of sale, while Cocobod pays a minimum top-up of 1% on behalf of the farmer.
25% of the farmer's total contributions will be credited to a Personal Savings Account and the 75% remaining credited to the Retirement Account.
According to Cocobod, there is no age limit for enrolling on the Cocoa Farmers Pension Scheme.
However, a contributor may be eligible to access pensions after 5 years of active contribution.
Latest posts by Kojo Hayford
(see all)