Barry Callebaut has redesigned the making of its chocolate to identify the special qualities of each cocoa bean and bring out the nuances of flavour. This is known as the Cocoa Cultivation & Craft principle (CCC).
The company achieved this second generation of chocolate through a long-term research program in collaboration with Jacobs University Bremen, Germany.
The research employed advanced detection technologies and new sensory methods to identify the unique characteristics of the cocoa beans.
The new range of chocolate produced according to the CCC principle has gone through a successful product test by an independent global research agency MMR Research Worldwide in the US, the UK, and China.
The recipe of second generation of chocolate contains 60-80% more cocoa and contains 50% less sugar than 80%+ of the chocolate consumed across the world.
The recipe was carefully designed to meet changing consumer preferences.
According to the CEO of Barry Callebaut Group, Peter Boone, "The second generation of chocolate addresses perfectly the changing consumer preferences and consumers' desire to indulge more mindfully.
It will inspire and support brands and artisans to craft their next-generation chocolate creations and is a testament to our leadership in shaping the future of chocolate indulgence."
The distinct flavour characteristics of the cocoa bean cultivated during farming and awakened during the fermentation and roasting processes are fundamental to the new chocolate.
The Zurich-based chocolate maker through this innovation, "…confirms its purpose to create chocolate happiness and to make sure it keeps being the world's favourite indulgent treat for today's and tomorrow's generations."
The Barry Callebaut Group which runs more than 60 production facilities worldwide recently signed a long-term agreement with Morocco-based distributor and confectionery manufacturer, Attelli SARL to take over its manufacturing asset. This is the Group's first production plant in Africa.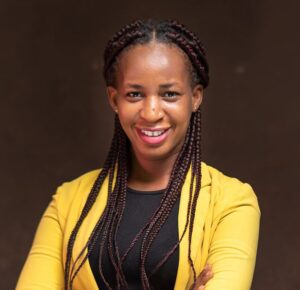 Latest posts by Akua Boakye
(see all)