The Bodoma Old Ladies Cocoa Farmers' Cooperative, a group instituted to empower women through knowledge sharing and support to create economic opportunities and positive change has been inaugurated at Bodoma, a cocoa community in the Bekwai Cocoa District of the Ashanti Region of Ghana.
Addressing dignitaries the Patron of Bodoma Old Ladies Cooperative,  Nana Ama Amponsah Fosu highlighted the significance of women collaborating to succeed in the traditionally male-dominated field of cocoa farming.
She emphasized that there is an urgent need for women in cocoa farming to come together and bolster each other's efforts in this vital agricultural sector.
The Principal Technical Officer for Monitoring and Evaluation at Ghana Cocoa Board's Cocoa Health and Extension Division (CHED), Kumasi, Tania Akolgo on her part elaborated on the power of women coming together and the potential for phenomenal achievements when they genuinely support each other.
She also stressed the crucial link between women's empowerment and economic empowerment, saying unity is a powerful force and a cornerstone of Farmer Cooperatives.
"I encourage women in cocoa farming to explore additional livelihoods, such as maize farming, cassava cultivation, soap making, Batik production, and more," she added.
These ventures she said, could significantly increase their income and create wealth within their communities.
The inauguration ceremony also featured a fundraising event, demonstrating the commitment of the Bodoma Women in Cocoa Cooperative and Marketing Society to overcome challenges facing women in cocoa farming.
Attendees engaged in fruitful discussions about challenges and, importantly, strategized on how to position themselves for the opportunities that lie ahead.
This event brought together women who share a common goal: to support each other in cocoa farming and to advance the cause of women in the industry.
The event received support from the Krom Adwafo Ladies Cocoa Farmers' Cooperative and the staff of Bekwai CHED District, led by the District Cocoa Officer, Prince Kwadwo Amoako.
Their presence further reinforced the significance of solidarity and collaboration in the cocoa industry.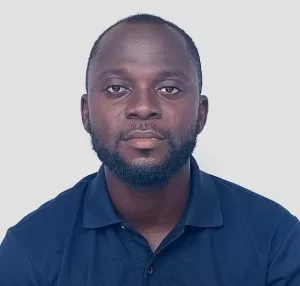 Latest posts by Prince K. Amoako
(see all)