Chocolatarium 2022 To Highlight Business Of Chocolate In Ghana
Artisanal chocolatiers to showcase the best of Ghanaian chocolate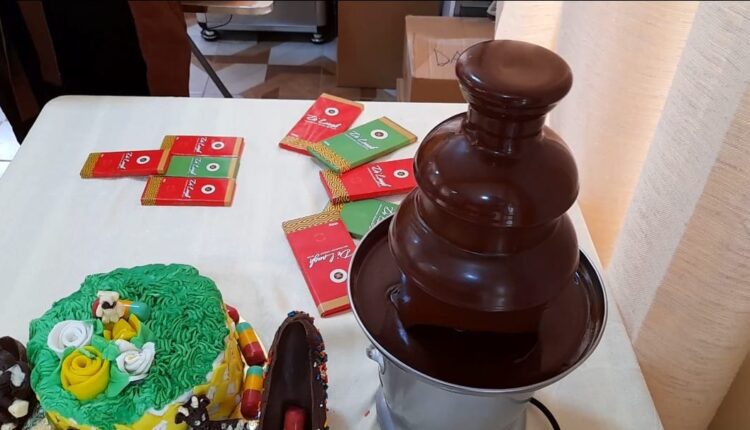 More than two dozen Ghanaian artisanal chocolate makers and cocoa innovators are expected to showcase their best at the maiden Business of Chocolate Summit and exhibition on Monday, 21st February 2022 in Accra.
The event dubbed The Chocolatarium 2022 is organised by the Ghana Tourism Authority (GTA) in collaboration with key public and private sector partners including the Cocoa Value Addition Artisans Association of Ghana (COVAAAGH).
Other major partners are Ghana Cocoa Board (COCOBOD), Ghana Enterprises Agency (GEA), Ghana Exports Promotion Authority (GEPA), and EXIM Bank.
Among others, the programme is said to discuss the business of chocolate and its contribution to the growth of the economy.
The Chief Executive Officer of GTA, Akwasi Agyeman, explained that the event seeks to bring together stakeholders within the chocolate value chain to discuss ideas on value creation and funding for artisanal chocolate manufacturers.
He believes the sector holds great potential for job creation and economic development thus the need to explore it thoroughly by key stakeholders.
Mr Agyeman said, "After a successful observance/celebration of the 2nd edition of the National Chocolate Week, the GTA is introducing the Chocolatarium Business Summit to highlight ways in which we can reap the economic benefits of chocolates while promoting its consumption.
"We will also explore ways to boost chocolate sales for local chocolate manufacturers. This summit promises to be edifying and insightful."
The Chocolatarium 2022 comes off at Kempinski Grand Hotel and will be attended by high profile personalities including the Minister of Tourism, Arts and Culture, Dr Mohammed Awal; GEPA CEO, Dr Afua Asabea Asare; CEO of COCOBOD, Joseph Boahen-Aidoo; GEA CEO, Kosi Yankey-Ayeh, and CEO of GIPC, Yofi Grant.
Latest posts by Kojo Hayford
(see all)