The Chief Executive Officer (CEO)of the Ghana Investments Promotions Centre (GIPC), Yofi Grant has said it was time Ghana committed to making the needed financial investments to tap into the full potential of cocoa and chocolate industry for the desired economic transformation.
He said the chocolate industry was expected to grow to $160 billion this year, spelling out the opportunities available in the sector that must be cashed on.
"We have to push for more investments into the value addition of cocoa, as a mainstream economic project. Produce cocoa, maximize and optimize the revenues realized. Chocolate gives us the perfect means to do that.
We, therefore, have to find ways to motivate, invest, grow and to earn a large share of the market, given that together with Cote d'Ivoire we produce 67% of the world's global cocoa."
Mr Grant backed a policy intended to serve the three million children that were accessing Ghana's educational system with either cocoa drinks or chocolate bars on a daily basis, confident such a move would transform the local economy.
"We have three million children going through our education system, that is 10 percent of our population, if we decide to supply these children with cocoa drinks for the health benefits that it provides – helps with a retentive memory and the health of their heart – it would mean a major economic boost and employment opportunities for the sector."
Mr Grant espoused these ideas as the Keynote Speaker at the maiden Business of Chocolate Summit dubbed 'Chocolatarium 2022' at the Kempinski Hotel in Accra.
The event was organized by the Ghana Tourism Authority (GTA) in partnership with public and private sector agencies such as the Cocoa Value Additional Artisans Association of Ghana (COVAAAGH).
Others were Ghana Cocoa Board (COCOBOD), Ghana Enterprise Agency (GEA), Ghana Exports Promotions Authority (GEPA) and EXIM Bank.
The event brought together stakeholders in the cocoa industry to discuss the business of chocolate and its contribution to the growth of the economy.
It was also an occasion for more than two dozen Ghanaian artisanal chocolate makers and cocoa innovators to put their products on display.
Expanding on the idea of providing Ghanaian school children with cocoa and chocolate bars, Mr Grant said if the policy was successful it could be expanded to the West African sub-region with an estimated population of five million children.
He also said the African Continental Free Trade Area (AfCFTA) with a population of 1.3 billion people offered Ghana the opportunity to dream about taking over the chocolate trade in Africa which would be a significant route into realizing a big share of the global financial value from chocolate.
He also revealed that his outfit, GIPC, were engaging partners, especially from the gulf region that had expressed interest in purchasing and making Ghana their preferred destination for cocoa and chocolate products and therefore projecting that local processing needed to expand to meet such demands.
Special guest and a Deputy Minister of Finance, John Kumah, said the government under the Ghana Covid-19 Alleviation and Revitalisation of Enterprise Support (Ghana CARES) was rolling out a programme where special arrangements would be made with banks and financial institutions to make funds available at reduced interest rates with flexible arrangements that would allow stakeholders in the cocoa industry to invest in cocoa value addition equipment and infrastructure to scale up their business.
He added that the government was also putting in place measures to increase locally installed processing capacity.
He stated that currently, the nationally installed cocoa marketing capacity was around 544,000 tonnes indicating that it rendered some factories under-utilized.
He posited that when you consider the contributions of artisanal producers it called for strategic support.
On his part, CEO of Ghana Tourism Authority (GTA), Akwasi Agyemang said the summit was a platform for players within the tourism and hospitality sector especially hotels and restaurants to get acquainted with locally manufactured chocolate and cocoa derived products and to patronise them.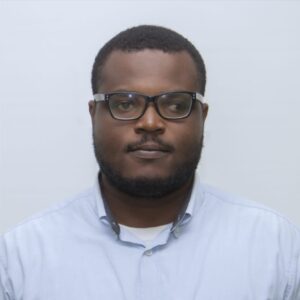 Latest posts by Nana Bentsi Oduro
(see all)