The Chief Executive of Ghana Cocoa Board, Joseph Boahen Aidoo, has strongly advocated the consumption of chocolate and cocoa products for improved health and wellbeing.
He said the antioxidants-laden superfood is proven to help prevent life-threatening ailments like diabetes, cancer and cardiovascular diseases when consumed on a regular basis.
"Take cocoa, give it to the young, give it even to the kids, and then give it to the aged and we are going to save this nation a lot of money in importing medicine into this country," he stated.
He observed that human beings become susceptible to certain health conditions as they age, hence the need to be deliberate about the foods they consumed.
"If you are more than 40years, look for dark chocolates, and you must eat it every day. If you can buy data on your mobile phone, why can't you buy something which will protect the body against diseases," he challenged.
"Taking cocoa without sugar or less sugar is the best. That's why we want to encourage you to take more and more dark chocolate," he added.
Mr Boahen Aidoo, made the remarks when Ghana Cocoa Board and Ghana Tourism Authority, jointly unveiled the Chocolate City located at the Tetteh Quarshie Interchange, the official venue for the 2022 National Chocolate Week celebrations in Accra.
He intimated that the celebrations formed part of their broad strategic plan to make cocoa consumption a daily routine in every Ghanaian household.
He said this was key in improving the health and lifespan of Ghanaians, due to the enormous nutritional and health benefits of cocoa.
"Cocoa is highly regarded for its richness in antioxidants, and this helps fend off life-threatening diseases such as diabetes, cancer, dementia and cardiovascular diseases. It has also shown to improve cognitive performance especially in children," Boahen Aidoo said.
Touching on the economic potential of chocolate, he disclosed that an appreciable surge in the domestic consumption of chocolate will invariably translate into a better livelihood for cocoa farmers across the country.
Cocoa consumption per capita in Ghana is pegged around 0.53kilogrammes, a figure, the cocoa regulatory chief deemed woefully low compared to Europe where annual cocoa consumption per person is around 8 to 12 kilogrammes.
"Whilst we consume more cocoa it means that we will also be helping our cocoa farmers. That's the only way we can improve upon the returns for the labour of our dear cherished cocoa farmers," the COCOBOD Chief Executive reiterated.
Chocolate City is hosting a chocolate and cocoa products exhibition from 8th – 14th February as well as other exciting activities like poetry night, inter-school cook-off competition, an old school night, live band performances, family bad, ladies night and a music concert.
The exhibition will showcase various cocoa products including cosmetics, beverages, confectionery, alcohol among others with a similar facility expected to be erected at the Jubilee Park in Kumasi.
Chief Executive Officer of the Ghana Tourism Authority, Akwasi Agyemang, said his outfit was bent on popularising the concept of chocolate tourism as a means of improving cocoa consumption and the hospitality industry.
"Chocolate tourism is a growing area in tourism that can increase cocoa consumption and patronage of our hospitality facilities, this, in turn, will expand the local production of cocoa," Mr Agyemang stated.
As one of the leading global exporters of cocoa, Mr Agyemang said, our absence as one of the key players in chocolate tourism was troubling and that his outfit was working to change the narrative.
He promised that together with the Chief Executive of COCOBOD, Joseph Boahen Aidoo, they were going to transform the Tetteh Quarshie Farm at Mampong Akuapem into one of the most visited tourist sites in Ghana, to make it the focal point for chocolate tourism in the country.
Also, as part of the drive, he hinted that the cocoa museum located in the area was going to receive a facelift.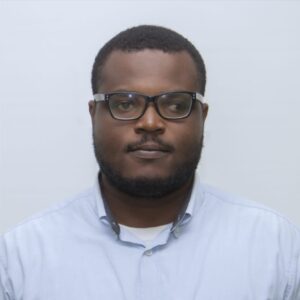 Latest posts by Nana Bentsi Oduro
(see all)