With 70% of the world's cocoa coming from West Africa, it comes as a surprise that less than 1% of world chocolate is produced at the origin.
This gives cocoa producers, especially smallholder farmers, only a meagre share in the estimated $130 billion global chocolate industry.
Fairafric aims to break this bias. The company is poised to increase Africa's share of the value chain in the chocolate industry.
Operating within the Ghana Free Zones, Fairafric exports about 70% of its 100% organic chocolate to Europe while working on expanding its reach outside the continent.
In an exclusive interview with Cocoa Post, Jacqueline Owusu, the Human Resource and Administrative Manager for Fairafric, declared that "unfortunately, we do not have a lot of chocolate being produced here as a lot of the beans are exported in their raw state."
Owusu is convinced, that "we should focus on the value addition, by processing from the bean to the finished product."
She added that chocolate makers should, in the process of adding value to the cocoa beans, endeavour to meet the quality standards to make patronage of these products outside the continent easy.
"When we work on adding value to the raw cocoa beans before export, many jobs are created, the standard of living of farmers will be improved, and Ghana will gain recognition in the world chocolate industry," Owusu said.
From their distinct and colourful packaging to a taste that can sell anywhere in the world, Fairafric is poised to leave a piece of Ghana on every continent through their products.
Impact of Fairafric on the local community
Fairafric is located in Amanase, Suhum in the Eastern Region of Ghana. They are strategically positioned in one of the cocoa-producing regions of Ghana.
This places them close to the raw materials in part and closer to the farmers who are highly impressed when shown the kind of value-added to their cocoa beans by the company.
The company contributes to revenue generation in Amanase by engaging local people in production. By this not only are their lives impacted but their livelihoods are also improved.
As part of its Corporate Social Responsibility, the chocolate-producing company also have a training school called Amanase, a tribute to the town they are situated.
This school trains chocolatiers to make artisanal chocolate, thus equipping them with entrepreneurial skills.
Fairafric also brings business to its local community by employing people from other parts of the country, who not only rent rooms for accommodation in Amanase and its neighbouring towns but also patronise goods and services of the townsfolk.
With 11 recipes to their credit, Fairafric incorporates fruits in their products which extends their impact to the fruits industry, making their chocolate not only delicious but healthy.
As part of penetrating the local market with their unique chocolates, Fairafric takes part in various social events and their products can be found in several filling station marts and supermarkets.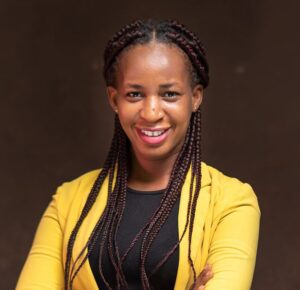 Latest posts by Akua Boakye
(see all)