Orange Cocoa Day 2022 Explores How To Promote Cocoa Sustainability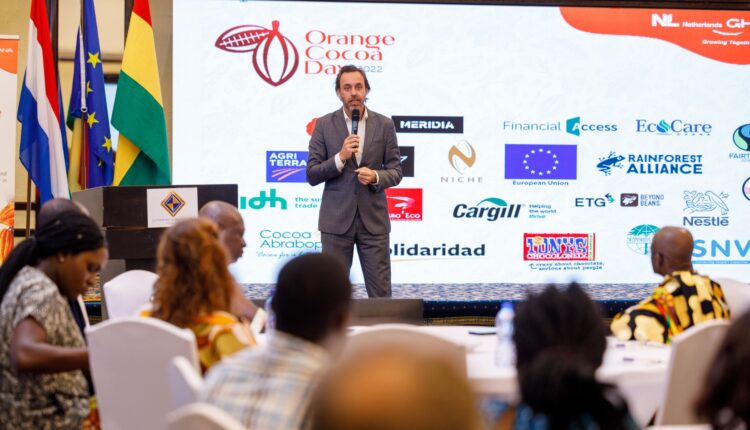 (C) THE NETHERLANDS EMBASSY, ACCRA
The Netherlands Embassy in Ghana has held the 2022 Orange Cocoa Day forum in Accra, bringing together key stakeholders to discuss topical issues in the sector.
The second edition which came off October 3, 2022, was on the theme "Exploring how improved access to land and tree tenure promotes sustainability in the cocoa value chain."
A cocoa farmer and cooperative leader, Leticia Yankey, in a presentation on the theme for Orange Cocoa Day 2022, expressed worry about the difficulty female farmers face in accessing lands for cocoa production.
She mentioned that "Women sometimes need to fall on their husbands to be able to get access to land."
Madam Yankey urged all stakeholders in land acquisition to make the process less cumbersome and advised that pending land issues be addressed to ensure stability and sustainability in the cocoa industry.
The Technical Advisor for Sustainable Cocoa at the European Union Office in Ghana, Fabienne Yver, reiterated their commitment to making the cocoa sector sustainable by putting in measures to ensure that cocoa products exported to the EU market are deforestation-free.
By this, she explained, there will be mandatory due diligence obligations for all "…operators placing commodities and products on the EU market or exporting from the EU."
Ghana's Minister of Lands and Natural Resources, Samuel Abdulai Jinapor, said the Tree Tenure and Benefit Sharing Scheme, which targets farmers, has been developed to help in the war against deforestation.
He explained that the initiative seeks to provide incentives to farmers who keep naturally occurring trees on their farms.
These trees will be registered and nurtured, and the benefits accruing from the tree when harvested will be paid to the farmer.
By this scheme, farmers are encouraged to plant, at least, eighteen (18) trees per hectare on their cocoa farms.
"This programme, together with other initiatives being implemented by Ghana Cocoa Board, such as the Cocoa Intensification Programme and the Climate-Smart-Agriculture, contributes immensely to reducing the expansion of cocoa farms into forest frontiers," Samuel A. Jinapor, stated.
The Tree Tenure and Benefit Sharing Scheme is being implemented alongside the Ghana Cocoa Forest REDD+ Programme (GCFRP), a Fifty Million US Dollars (US$50 million) Programme to help in the war against deforestation by restoring the country's lost forest cover in the High Forest Zone and also to increase cocoa yields and reduce Green House Gas emissions.
Touching on what cocoa means to the country the Minister mentioned, "…cocoa, for us in Ghana, is not just a cash crop that contributes significantly to our economy, but also, a historic commodity that forms part of our heritage."
The Netherlands Embassy's agricultural counsellor for West Africa, Bram Wits, observed that the Mission has been supporting the cocoa sector in Ghana for about 10 years, pledging continued support for the development of knowledge in the cocoa sector through initiatives such as Orange Cocoa Day.
"We're also happy to support Ghana's work towards implementing its land use policies that have been enumerated by the Minister to benefit the larger agricultural sector, particularly cocoa to promote efficiency and to realise economic and development outcomes," Mr Wits stated.
He added that the Dutch embassy will also continue to work to support Ghana to improve its value-addition efforts by promoting investment in the sub-sector through Dutch processing knowledge, technology and FDIs.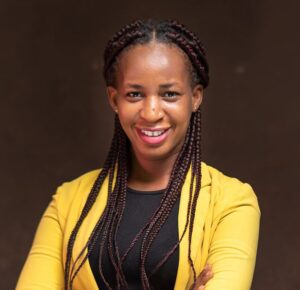 Latest posts by Akua Boakye
(see all)