As part of Ghana Quality Control Company's mission of facilitating trade in agricultural produce (especially cocoa beans) on the local and international markets through the provision of world-class inspection services, various activities are carried out by the Field Operations Department to ensure that cocoa beans delivered to clients are;
well-fermented
thoroughly dry
free from smoke and any other foreign odour
not adulterated
reasonably free of living insects, broken beans, fragments and foreign matter (anything non-cocoa)
homogenous in sizes
These activities are summarized below;
INSPECTION AND CERTIFICATION OF WAREHOUSES
The department inspects and certifies storage facilities (for cocoa beans) of Licensed Buying Companies (LBCs) and Cocoa Marketing Company (CMC).
INSPECTION OF PRODUCE
Bags of cocoa purchased by the LBCs up-country (cocoa growing areas) are graded and sealed by field staff of the department. Based on a set of quality parameters, they are designated as Grade I, Grade II and substandard (SS) following a careful analysis of sampled beans. Bags of cocoa labelled as Grade I are of superior quality, with Grade II being slightly inferior to Grade I, and beans below the standard of Grade II labelled as Sub-Standard.
'Check Sampling' (confirmation of the original grades assigned parcels of cocoa upcountry) is carried out upon the arrival of the parcels at the Ports (Take-Over Centres). These are located at Tema, Takoradi, and Kaase (Ashanti Region) all in Ghana.
Prior to the delivery of parcels of cocoa beans to international as well as local clients, the parcels undergo a third and final inspection to ensure that their quality has not been compromised during storage.
In this article, our focus will be on bean count which is the main parameter upon which cocoa beans are traded.
About Bean Count
Bean count is a bean quality parameter used to categorize cocoa beans into grades. The grade of beans determines the price of the cocoa beans.
Cocoa liquor is used to produce chocolate through the addition of cocoa butter and it is the bean count that gives an idea of how much fat or butter is present in the cocoa beans.
The lower the bean count, the higher fat (even though the moisture and shells also contribute to the phenomenon). Bean counts are another measure of quality that producing countries often use, though there is no internationally accepted bean size classification.
The Federation of Cocoa Commerce (FCC) defines the following method for bean counts: A sample of not less than 600g of whole beans, irrespective of size but not including flat beans, will be counted to obtain the number of beans per 100g.
There are various categories of cocoa beans and they are:
Main crop (with bean count from 90% to 100%)
Light crop (with bean count from 101% to 120%)
Small beans (with bean count from 121% to 130)
Remnant ( with bean count above 130%) etc.
There are other subdivisions which sometimes occur and these are, Super main crop (with bean count less than 90%), super light crop (showing bean count of the main crop), substandard, type 4 etc. as indicated by the regulator.
Procedure
To do a bean grade count, an amount of cocoa beans not less than 600g is bulked into three portions.
This is done to homogenize the whole sample. 100g of each portion is weighed and counted to know the number of cocoa beans in all the 300g of cocoa beans and converted into percentages.
Conclusion
Bean count is the number of cocoa beans in 100g of cocoa beans according to FCC rules.
Good farming practices should, therefore, be followed in order to produce good premium cocoa with a good bean count.
Reference
www.qccgh.org, retrieved on 21st August 2020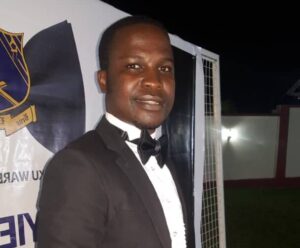 Latest posts by Dennis A. Amankwah
(see all)