COCOBOD Boss: Processing Cocoa Generates More Revenue
Processing cocoa has generated more revenue in the cocoa sector worldwide, says the Chief Executive of Ghana Cocoa Board (COCOBOD), Joseph Boahen Aidoo.
This, he said has sparked COCOBOD's interest to pursue processing and to develop artisanal processing of chocolate.
With the total Global Chocolate market expected to reach $171.7 billion by the end of 2028, this is welcoming news for Ghana who hitherto gave a lot more attention to the export of cocoa beans in its raw state.
Currently, about 40% of the world's chocolate is produced in 4 European countries, Germany, Belgium, Italy and Poland. In 2020, Germany raked in about $4.96 billion in chocolate exports.
West Africa is the world leader in cocoa production and most of the top countries, who are into the making of chocolate, import cocoa beans from here. Cocoa processing or chocolate production then generates huge profits for these countries.
There are several entrepreneurs adding value to cocoa beans locally by producing handmade chocolate and the interest of COCOBOD, who is the country's cocoa regulatory body, to pursue cocoa value addition gives more hope to the craft.
Speaking at this year's Managers' Conference organized by Olam Food Ingredients (OFI) Ghana Limited, a supplier of cocoa ingredients and the foremost exporter of cashew in the industry, Mr Aidoo said the government has shown commitment to the industry by the rehabilitation of cocoa farms, the distribution of subsidized fertilizers to farmers, and the cocoa hand-pollination exercise, among other efforts.
Mr. Aidoo called on all stakeholders to ensure the sustainability of the crop which he stated has several health benefits to society.
The event was dubbed "To be the Change for Good Food and a Healthy Future" and brought together over 400 OFI managers from the company's operational areas as well as some industry players.
The programme was held for five days and among the topics discussed were developments in the cocoa sector and how OFI could maximize its operations to increase value for its stakeholders
The Country Head of OFI, Eric Asare Botwe assured employees of continued support to reinforce their efforts in ensuring that OFI maintained its position as the leading licensed buying company in Ghana's cocoa sector in the 2022/23 season
The conference ended with an Excellence Awards ceremony to recognize outstanding employees.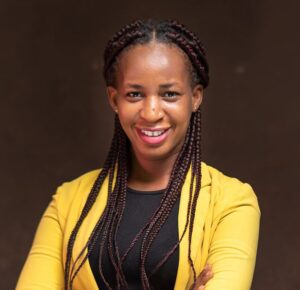 Latest posts by Akua Boakye
(see all)