FEDCO, Valrhona Provide Classroom Block For Pieso JHS
Federated Commodities Limited (FEDCO), a licensed cocoa buying company (LBC), and partners, Valrhona SA and Walter Matter, have constructed a JHS classroom block for Pieso in the Prestea-Huni Valley municipality of the Western Region.
Estimated at GHc900,000, the new block, furnished with an ICT centre, headmaster's office, staff common room, a store and toilet, is part of FEDCO's corporate social responsibility programmes to ensure quality teaching in its operational areas.
Speaking at the handing-over ceremony at Pieso on Thursday, the Managing Director of FEDCO, Maria Adamu-Zibo, explained the group's desire to expand and increase access to education at basic levels in its operational areas.
Quality education, she added, was dear to the heart of FEDCO, and, that, "this beautiful JHS classroom block with ancillary units is a demonstration of our commitment to enhancing education in Ghana and the future of our pupils."
Mrs Adamu-Zibo narrated that the earlier condition of Pieso school was deplorable, particularly, the Kindergarten, and, therefore, partners, built a new one, followed by the primary and JHS blocks, to provide a holistic education menu for the pupils in the area.
She said the provision of water and sanitation, ICT and library facilities to schools served as an attraction that doubled school enrolment, adding "we don't want community children to be marginalised and deprived."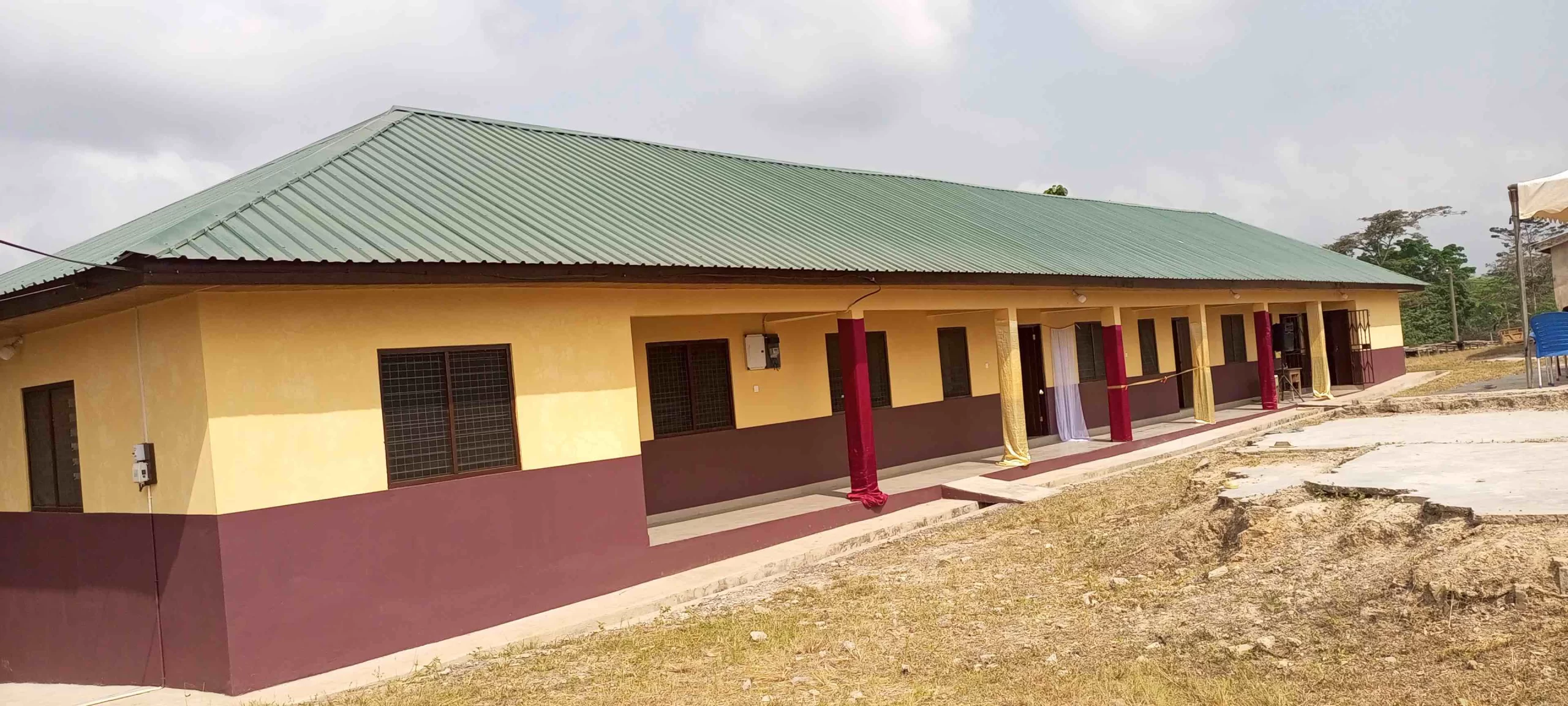 She stressed "This is a huge investment FEDCO and partners have made in Pieso and, so, let's have a good culture of maintenance for the buildings to attract other assistance in future. We want to come back here after five years and the school will still be looking good. We put so much into structures and you come back and it's dilapidated."
The Director of Special Services, Ghana Cocoa Board (COCOBOD), Charles Amenyaglo, said that the board liaised with LBCs to form foundations aimed at ensuring developments in cocoa operational areas.
The COCOBOD, FEDCO, Valrhona SA, and Walter Matter Foundation, he said, have been key partners in education.
Again, COCOBOD, and the government, Mr Amenyaglo said, provided scholarships to students to ensure they did not engage in child labour on cocoa farms or travel long distances to access education.
"One project to come on board is that the foundation will build state-of-the-art recreational facilities in all schools to promote volleyball and long tennis courts. These will be limited in cities but will cover all areas, the difficulty now is land and so we appeal to our chiefs to help in the project," he added.
Cedric Robin, Cocoa Sourcer, Valrhona SA, said over the years, the partners had built schools in Pieso and beyond to reduce the infrastructure deficit in the municipality and also nurture future manpower needs.
Municipal Education Director, Sebastian Atrama Diaw, congratulated FEDCO for assisting in promoting education delivery in the area.
He, however, appealed to FEDCO to consider building teachers' quarters for the school to retain staff posted to Pieso.
Mr Diaw said "Most of the teachers are not from Pieso and when they arrive, soon, request for reposting. We believe that the accommodation would assure the staff,   and be comfortable  to stay here."
Chief of Pieso, Nana Kwamina Badu, applauded FEDCO for its exemplary leadership in the education sector, noting that the benefits of teaching and learning had been redoubled.