Some things are special but some things are more special because they are made with love, made by love and made for love. I'm talking about Chocolate.
As the world gets ready to celebrate Valentine's Day and we in Ghana prepare to celebrate our National Chocolate Day, I want to introduce to you handmade, well-curated and Made in Ghana chocolate – Kamini.
Kamini chocolates come in Dark, Milk and White variants. The cocoa content is rich and has no cocoa mass or butter substitutes.
Kamini Dark chocolate has a minimum of 70% cocoa solids, while Kamini Milk chocolates have a minimum of 43% cocoa solids. Kamini White chocolates have a minimum of 30% cocoa butter.
The Kamini Story
Kamini (pronounced as Ka-mii-ni) chocolates are customised handmade artisanal chocolates which utilize tested processes to bring out the best chocolates to satisfy our valued customers.
Kamini means 'sweet', 'nice' or 'delicious' in the native Ghanaian language of Sekpele spoken by the good people of Likpe in the Oti Region of Ghana.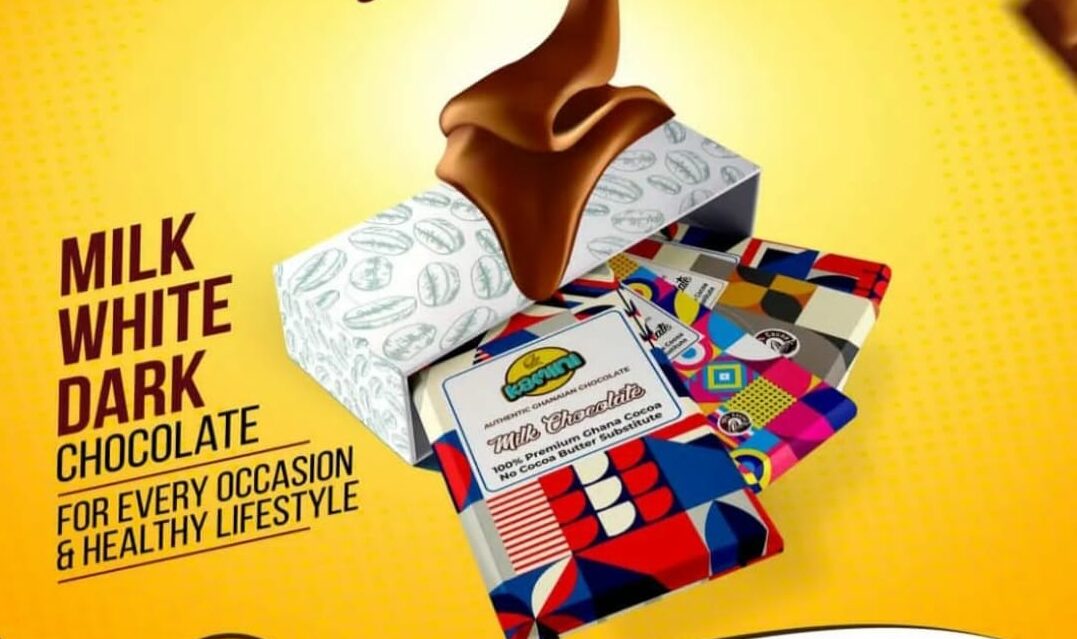 The founder of Kamini Chocolate, Lucy Afari, who is a native of the Region explained "This name also draws attention to my people who also grow very rich flavoured premium cocoa."
Oti is one of the seven regions of Ghana that produce the West African country's most prized agro-export commodity – cocoa.
Kamini chocolate sources our beans from certified cocoa-buying companies who ensure the right processing of the beans to provide quality chocolates which retain the nutrients, taste and flavour of Ghana's premium cocoa.
Their cocoa liquor is also sourced from certified cocoa processing companies in Ghana.
Now 7 reasons you should choose Kamini Chocolate
It is made from the finest cocoa beans grown in Ghana. It is artisanal and carefully curated to meet desired needs of chocolate lovers.
It comes in white chocolate, milk chocolate and dark chocolate. These 3 varieties also come in distinct flavours such as coconut, cocoa nibs, salted and even spicy categories like ginger, lemon, turmeric and any flavour that excites your senses.
Kamini Chocolate can be customised to your taste, size, shape and packaging for your loved ones.
Kamini produces chocolate for individuals with special dietary needs. We care about your sugar, dairy and even weight loss concerns.
With Kamini, you can indulge and binge without guilt because we give you what you want.
If you know anyone who loves Chocolate, especially chocolate made from Ghana's premium Cocoa beans, then try Kamini and you won't regret it.
If you want to surprise a loved one with something personal and special, choose Kamini Chocolate.
If you want to propose to that special girl or lady, call Kamini Chocolate to curate something for you including the ring surprise factor.
Let's celebrate our love; cocoa, chocolate and women. If you want branded chocolates for birthdays, family occasions as well as festive seasons then Kamini is your go-to brand.
For the love of Chocolate, the darker the healthier and because it's made in Ghana the better. Personally, the darker the better, the spicier the sexier and the more flavoured the better.
Want something chocolaty and creamy to try this valentine, watch out for my next post where I share my favourite sweet and sexy mood mix with you.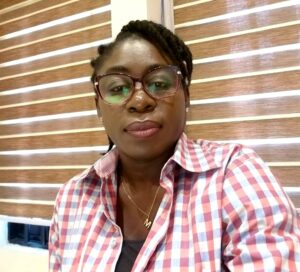 Latest posts by Modupe Anorkplim Nukunu
(see all)