The Most Enterprising Female Cocoa Farmer 2021, Madam Adjoa Sintim, has received a cheque for 250,000 Ghana Cedis as a supplementary prize for the award.
The presentation at Cocoa House, headoffice of Ghana Cocoa Board, was in fulfilment of a pledge by the World Cocoa Foundation (WCF) ahead of last year's National Cocoa Farmers Awards held alongside the annual Farmer's Day celebration.
The World Cocoa Foundation adopted the 2021 Most Enterprising Female Cocoa Farmer award for sponsorship to highlight and encourage the contribution of women in cocoa production.
Aside from the WCF monetary prize package, Madam Adjoa Sintim, originally received from COCOBOD, a single cabin mini truck, dual-purpose motorized slasher/pruner, and motorized spraying machine.
The 68-year-old farmer also received protective overalls, safety goggles, respirators, and hats, among others.
The award recognizes her hard work towards the sustenance of cocoa farming and by extension her invaluable impact in ensuring sustainable livelihood interventions in farming communities in the Ahafo, Eastern and Ashanti Regions.
In presenting the award to Madam Sintim, the management of COCOBOD implored women in cocoa farming to continue contributing their quota to sustain the cocoa economy.
Chief Executive of COCOBOD, Joseph Boahen Aidoo, lauded the immense contributions of the World Cocoa Foundation, especially in the capacity building of women in cocoa farming stressing the need for uninterrupted monetary support and collaboration for mutual benefits.
"So far, we are pleased with the efforts of the World Cocoa Foundation and the financial support the foundation provides, as it goes a long way to financially cushion the Board to fund activities in support of cocoa farmers," he added.
The Country Director of World Cocoa Foundation, Dr Betty Annan, revealed that the 2022 cash prize will be increased to 300,000 Ghana Cedis from 250,000 whereby the best awardee will be given 100,000 Ghana Cedis in cash and the remaining 200,000 Cedis spread across the award categories as incentives for them.
The Most Enterprising Female Cocoa Farmer award recipient expressed her heartfelt gratitude to the management of COCOBOD for the support and to the World Cocoa Foundation for doing the bidding of women in cocoa farming.
She further appealed to duty bearers to facilitate irrigation and road projects to address major hindrances in cocoa production in order to maximize economic benefits.
Madam Adjoa Sintim owns a 25-hectare cocoa farm at Koduakrom in the Sankore District of the Ahafo Cocoa Region.
Since the inception of the Farmers' Day celebration in 1985, COCOBOD has rewarded cocoa and coffee farmers as well as shea nut pickers in different award categories at the national, regional and district levels for their distinguished contributions towards the sustenance of their various sectors and to spur on others to give of their best.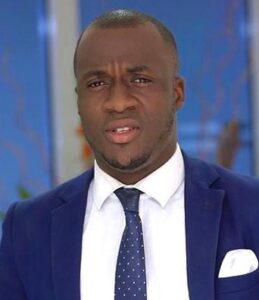 Latest posts by George Kwaning
(see all)