World Confectionery Conference 2022 opens to the general public in Brussels, Belgium, on September 9.
The one-day event will assemble delegates and suppliers from across the world under one roof.
Ahead of the event, organisers have been weighing in on the cost of confectionery and snack production has increased against a backdrop of major energy price rises.
Also, attributed to this rise in the cost of confectionery and snack production is the increased cost of sourcing ingredients since the war in Ukraine radically has impacted the sector.
Neill Barston, editor of Confectionery Production and member of the organising team noted that on the bright side, however, is the high level of genuine innovations being delivered and developed across the sector.
He said these innovations were evident during the judging process of the World Confectionery Awards.
"From advanced machinery systems and new ingredient formulas, through to major breakthroughs in developing new product categories that offer significant environmental gains, there are indeed many reasons to be encouraged by the broader state of the sector", Neill Barston, editor of Confectionery Production stated.
Winners will be announced and awards will be presented at the World Confectionery Conference to be held in Brussels, Belgium.
According to organisers, there is plenty of anticipation surrounding this year's World Confectionery Conference, especially since for the first time the event has been opened to the general public.
This move by the organizers is to make room for those who are operating in the wider food and drink sector, as a means of gaining a broad engagement on some of the most pressing challenges facing their industries in recent times.
Achieving sustainability in the cocoa sector as well as responsible sourcing of cocoa beans is one of the key topics up for discussion at this year's event.
What is the World Confectionery Conference?
The World Confectionery Conference is a yearly international conference and exhibition that brings together global sweets, snacks and bakery markets.
The conference features keynote speakers who provide overviews in their fields of expertise.
The event is organized by Confectionery Production, an international monthly journal for the confectionery, chocolate, sweet bakery and snack industries.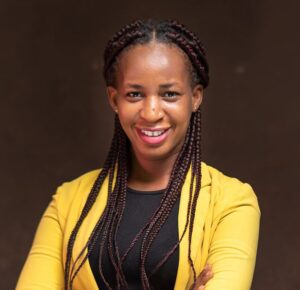 Latest posts by Akua Boakye
(see all)